How to Create a Successful E-commerce Website: A Comprehensive Guide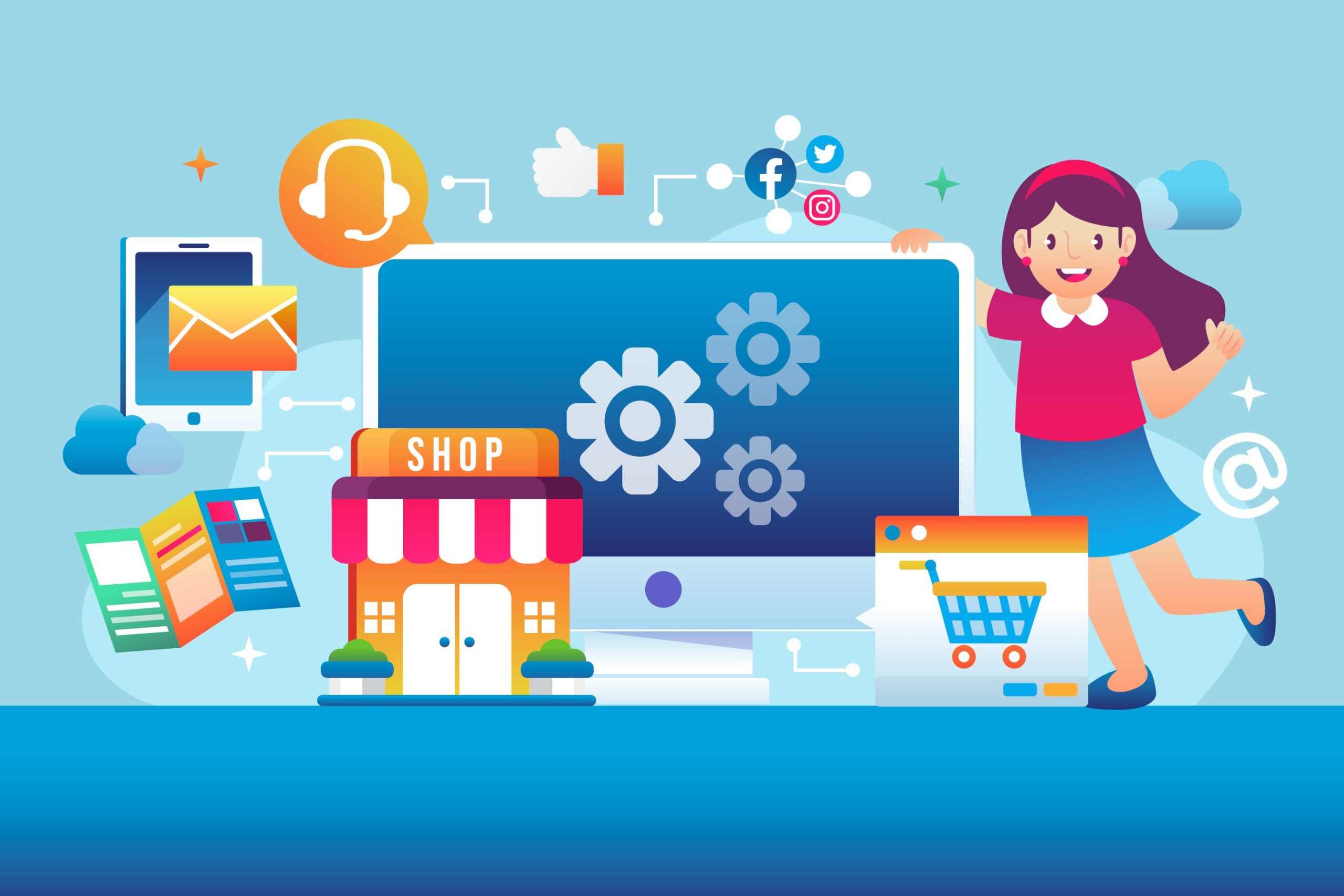 In today's digital age, the e-commerce industry is booming like never before. With the convenience of online shopping and the global reach of the internet, more and more businesses are venturing into the world of e-commerce. However, creating a successful e-commerce website is no easy feat. It requires careful planning, a solid strategy, and a commitment to delivering a top-notch shopping experience to your customers. In this comprehensive guide, we will walk you through the key steps and strategies to create a successful e-commerce website.
Table of Contents:
Choosing the Right E-commerce Platform
Design and User Experience
Product Listings and Descriptions
Payment and Security
Shipping and Logistics
Digital Marketing and SEO
Customer Support and Feedback
Analytics and Data Insights
Scaling Your E-commerce Business
Conclusion
Five FAQs About E-commerce Websites
Choosing the Right E-commerce Platform
Selecting the right e-commerce platform is the foundation of your online business. There are various platforms available, each with its own set of features and pricing structures. Here are some factors to consider when choosing the right one for your business:
Budget: Determine how much you're willing to invest in your e-commerce platform. Popular options include Shopify, WooCommerce (for WordPress users), BigCommerce, and Magento.
Ease of Use: Consider your technical skills and the complexity of your product catalog. Choose a platform that matches your expertise and allows for easy navigation and management.
Scalability: Ensure that the platform can grow with your business. As your online store expands, you'll need features like inventory management, multi-channel selling, and advanced analytics.
Customization: Assess how much customization you need. Some platforms offer more flexibility in design and functionality than others.
Payment Gateways: Check if the platform integrates with your preferred payment gateways and offers secure transactions.
Design and User Experience
Your website's design and user experience play a critical role in attracting and retaining customers. Here's what you should focus on:
Responsive Design: Ensure your website is mobile-friendly. A significant portion of online shopping is done on smartphones and tablets.
Intuitive Navigation: Create a clear and user-friendly navigation menu to help customers find products easily.
High-Quality Images: Use high-resolution images and multiple angles to showcase your products effectively.
Clear Call to Action (CTA): Use persuasive CTAs for actions like "Buy Now" or "Add to Cart."
Loading Speed: Optimize your site's loading speed to prevent bounce rates.
Product Listings and Descriptions
Your product listings are the heart of your e-commerce website. Make sure they are informative and compelling:
Detailed Descriptions: Write clear and detailed product descriptions, highlighting key features and benefits.
High-Quality Imagery: Include multiple images that show the product from different angles and in use.
Pricing and Stock Information: Keep pricing and stock availability up to date.
Customer Reviews: Allow customers to leave reviews and ratings, as this builds trust.
Product Categories and Filters: Organize products into categories and provide filtering options for easy browsing.
Payment and Security
Security is paramount in e-commerce. Customers need to trust your website with their financial information. Implement the following security measures:
SSL Certificate: Ensure your website has an SSL certificate to encrypt data transmission.
Payment Gateway: Choose a reputable payment gateway that complies with industry standards.
Data Protection: Store customer data securely and follow data protection regulations.
Fraud Prevention: Implement fraud prevention measures to protect your business and customers.
Shipping and Logistics
Efficient shipping and logistics are crucial for customer satisfaction. Consider the following:
Shipping Options: Offer various shipping options, including express and standard.
Shipping Costs: Be transparent about shipping costs and potential taxes or duties.
Tracking: Provide order tracking so customers can monitor the status of their shipments.
Returns and Refunds: Have a clear return and refund policy in place.
Digital Marketing and SEO
To drive traffic to your e-commerce website, you need effective digital marketing and SEO strategies:
Search Engine Optimization (SEO): Optimize your website for search engines to improve organic traffic.
Content Marketing: Create valuable content related to your products to engage and inform your audience.
Social Media Marketing: Promote your products on social media platforms to reach a broader audience.
Email Marketing: Use email campaigns to engage with your existing customers and attract new ones.
Customer Support and Feedback
Exceptional customer support can set you apart from competitors. Offer:
Live Chat Support: Provide real-time assistance to customers.
FAQ Section: Create an FAQ section to address common queries.
Feedback Mechanisms: Encourage customers to leave feedback and reviews, and act on their suggestions.
Analytics and Data Insights
Data-driven decisions are essential for e-commerce success. Use analytics tools to:
Track Website Traffic: Monitor visitor behavior and identify areas for improvement.
Sales and Conversion Rate: Analyze sales data and conversion rates to optimize your sales funnel.
Customer Behavior: Understand how customers navigate your site and make purchase decisions.
Scaling Your E-commerce Business
As your business grows, consider:
Inventory Management: Implement efficient inventory management systems.
Expanding Product Catalog: Continuously add new products to attract a broader audience.
International Expansion: Explore opportunities to expand your e-commerce business internationally.
Marketing Strategies: Adapt and scale your marketing strategies as your business expands.
Conclusion
Creating a successful e-commerce website is a multifaceted endeavor that requires careful planning and ongoing optimization. By choosing the right platform, prioritizing design and user experience, and implementing effective marketing and security strategies, you can build a thriving online store that attracts and retains customers. Keep in mind that e-commerce is an ever-evolving field, so stay updated with industry trends and be willing to adapt to new technologies and consumer preferences to ensure long-term success.
---
Five FAQs About E-commerce Websites
Q1: How do I choose the right products to sell online?
Conduct market research to identify trends and demand.
Consider your interests and expertise.
Evaluate competition and profit margins.
Q2: How can I increase website traffic and sales?
Invest in SEO and content marketing.
Utilize social media advertising.
Run promotions and discounts.
Collaborate with influencers and affiliates.
Q3: What's the importance of mobile optimization for e-commerce websites?
A significant portion of online shopping occurs on mobile devices.
Google prioritizes mobile-friendly websites in search rankings.
Mobile optimization enhances the user experience.
Q4: How can I ensure customer data security on my e-commerce website?
Use SSL certificates for secure data transmission.
Choose trusted payment gateways.
Store customer data securely and comply with data protection regulations.
Q5: What are the key metrics I should track for e-commerce success?
Sales and revenue.
Conversion rate.
Customer acquisition cost.
Customer retention rate.
Average order value.