The Role of Website Branding in Attracting and Retaining Customers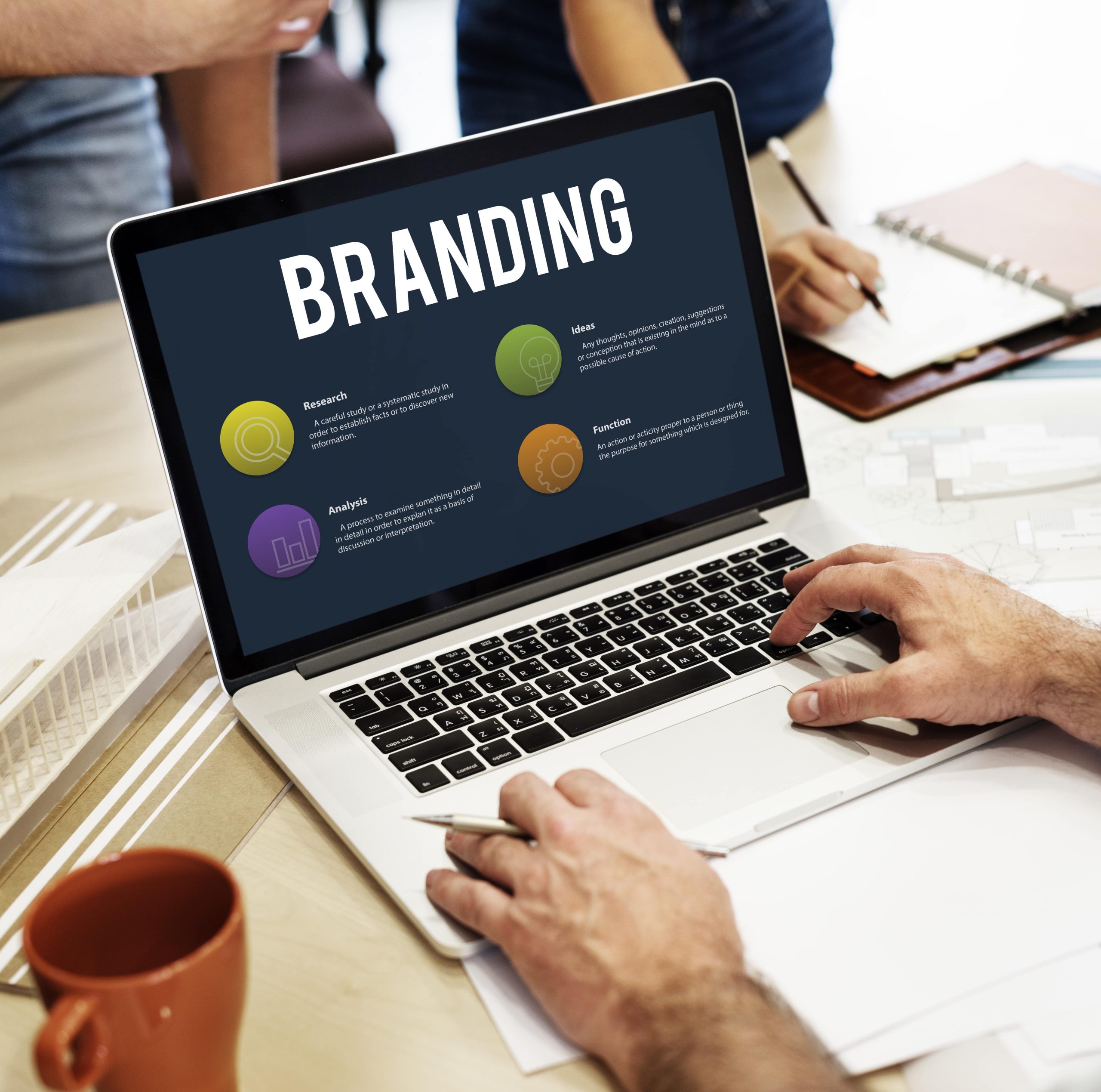 In today's digital age, a company's website serves as the virtual storefront, the first point of contact for potential customers. It's not just about having an online presence; it's about making a lasting impression. One of the most crucial aspects of a website's design and identity is its branding. Website branding plays a pivotal role in not only attracting visitors but also retaining them as loyal customers. In this article, we will delve into the significance of website branding and how it can help your business thrive in the competitive online landscape.
1: The Essence of Website Branding
What is Website Branding?
Before we dive into its role, let's define what website branding is. Website branding is the process of creating a consistent visual, emotional, and psychological identity for your business on your website. It's the sum of your company's logo, color scheme, typography, imagery, and overall design, which work together to convey your brand's personality, values, and unique selling propositions.
The Visual Impact
Visual elements are often the first thing that visitors notice when they land on your website. A well-crafted logo, pleasing color palette, and eye-catching imagery can captivate their attention. This initial visual impact can determine whether a visitor stays on your site or bounces away to a competitor.
Emotional Connection
Effective website branding goes beyond aesthetics; it establishes an emotional connection with your audience. Through carefully chosen images, language, and design elements, you can evoke emotions that resonate with your target demographic. This emotional bond can create a sense of trust, loyalty, and affiliation with your brand.
2: Attracting Customers with Website Branding
First Impressions Matter
A website is often the first interaction a potential customer has with your brand. It takes just a few seconds for visitors to form an opinion about your site and, by extension, your company. A strong brand identity can make a positive first impression and pique the interest of your audience.
Differentiation in a Crowded Marketplace
The online marketplace is highly competitive, with countless businesses vying for the attention of consumers. Effective website branding helps you stand out from the crowd. It communicates what makes your company unique and why customers should choose your products or services over others.
Building Credibility and Trust
A well-branded website can instill a sense of credibility and trust in your audience. A professional and cohesive design gives the impression that your business is established and reliable. People are more likely to do business with companies they trust, which can boost conversion rates.
3: The Role of Consistency in Website Branding
Consistency Across Platforms
Consistency is key in branding. Your website should align seamlessly with your offline materials, such as business cards, brochures, and signage. This consistency reinforces your brand's identity and ensures that customers recognize and remember your business across all touchpoints.
User Experience and Navigation
Consistency in website branding extends to user experience and navigation. A consistent layout, menu structure, and design elements make it easier for visitors to navigate your site. When users can easily find what they're looking for, they are more likely to stay engaged and convert.
Content and Messaging
Your website's content and messaging should also reflect your brand identity. From product descriptions to blog posts, maintaining a consistent tone, style, and messaging helps reinforce your brand's values and personality.
4: Retaining Customers through Website Branding
Creating a Memorable Experience
A strong brand identity can create a memorable online experience for your customers. When visitors have a positive and memorable interaction with your website, they are more likely to return for future purchases or recommend your brand to others.
Encouraging Loyalty
Website branding can foster customer loyalty. When customers identify with your brand and have a positive emotional connection, they are more likely to become repeat buyers. Additionally, loyal customers are more forgiving of occasional hiccups or price differences.
Evolving with Your Audience
Effective website branding can adapt and evolve with your target audience. As consumer preferences and demographics change, your brand can adjust its messaging and design to remain relevant and appealing.
Conclusion
In today's digital landscape, website branding is a critical component of attracting and retaining customers. It shapes the way visitors perceive your business, influences their decision-making, and fosters long-term loyalty. By creating a cohesive and appealing brand identity, you can differentiate your business, build trust, and create a memorable online experience. Investing in website branding is an investment in the success and longevity of your business in the digital age.
---
FAQs About Website Branding
1: How can I create a strong brand identity for my website?
Creating a strong brand identity for your website involves defining your brand's values, mission, and personality. It also includes designing a visually appealing logo, selecting a color scheme, and using consistent imagery and typography. Consider working with a professional designer or branding agency to ensure a cohesive and effective brand identity.
2: What role does storytelling play in website branding?
Storytelling is a powerful tool in website branding. It allows you to communicate your brand's history, values, and mission in a compelling and relatable way. Through storytelling, you can create a deeper emotional connection with your audience and differentiate your brand from competitors.
3: How often should I update my website's branding?
Website branding doesn't need frequent overhauls, but it should evolve with your business and industry trends. Consider reviewing your branding every few years or when there are significant changes in your business, products, or target audience. Regularly updating content and ensuring a responsive design is also essential for maintaining a fresh online presence.
4: Can a small business benefit from website branding?
Absolutely! In fact, website branding is equally important for small businesses. It helps them compete with larger competitors by establishing a strong and memorable online presence. A well-branded website can level the playing field and attract customers who resonate with your brand's values and offerings.
5: What are some examples of companies with exceptional website branding?
Several companies have excelled in website branding. Examples include Apple, Nike, Coca-Cola, and Airbnb. Each of these brands has a distinct and memorable online presence that aligns with their overall brand identity.