The Impact of Color Psychology on Website Design and User Behavior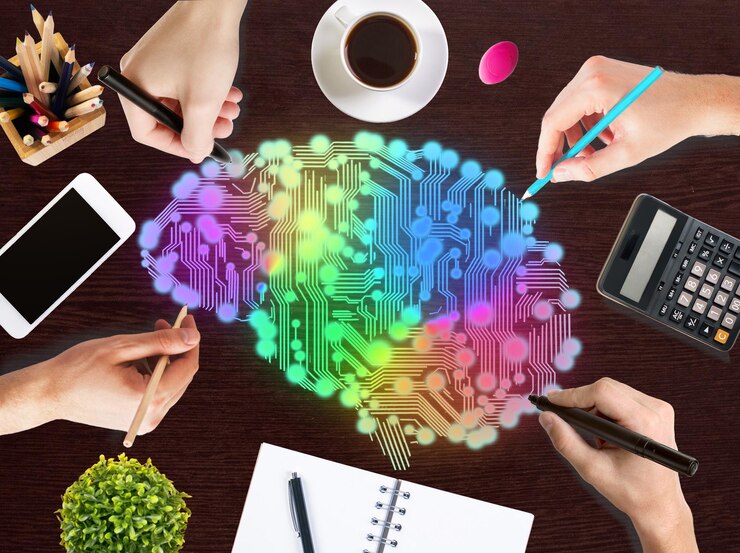 In the vast and ever-evolving realm of web design, where the battle for users' attention and engagement is constant, understanding the intricacies of human psychology can be a game-changer. One of the most potent but often underestimated elements of web design is color. The world of color psychology is fascinating and has a profound impact on how users perceive, interact with, and respond to websites. In this article, we will explore the captivating journey through the impact of color psychology on website design and user behavior.
The Power of Colors in Design
Unveiling the Basics of Color Theory
Before we dive into the fascinating world of color psychology, it's essential to grasp the fundamentals of color theory. Colors can be broadly categorized into two main groups: warm and cool tones. Warm tones, such as red, yellow, and orange, tend to evoke feelings of energy and excitement. In contrast, cool tones like blue, green, and purple convey a sense of calm and relaxation. These basic distinctions form the foundation of color psychology.
Let's start by exploring warm tones. Red, for instance, is often associated with passion, urgency, and even danger. It's no coincidence that stop signs and alert messages often employ this hue to capture immediate attention. Yellow, on the other hand, radiates feelings of happiness and positivity. Orange combines the energy of red with the cheerfulness of yellow, making it ideal for creating a sense of enthusiasm.
Cool tones have their own unique charm. Blue, the color of the sky and ocean, instills a sense of trust, tranquility, and reliability. Green, often linked to nature and health, evokes feelings of freshness and growth. Purple, a blend of red and blue, carries connotations of luxury and sophistication.
The Psychological Impact of Colors
Beyond the basic distinctions, colors have the power to elicit a wide range of emotions and associations. Understanding these psychological impacts can help designers make deliberate choices that align with their website's purpose and target audience.

Red: The Color of Passion
Red is a powerful and attention-grabbing color. It can stimulate the senses, increase heart rate, and convey a sense of urgency. This makes it a popular choice for buttons and elements that require immediate action.
Blue: Trust and Tranquility
Blue, often associated with trust and reliability, is a popular choice for financial institutions and tech companies. It instills a sense of security and calm, which can be comforting for users.
Green represents nature, health, and growth. Websites related to environmental issues, wellness, and sustainability often use green to convey a sense of well-being and harmony with the environment.
Yellow: A Splash of Sunshine
Yellow is a bright and cheerful color, often associated with happiness and positivity. It can be used to draw attention to important elements or create a friendly and welcoming atmosphere.
Black and White: Classic Elegance
While not technically colors, black and white play a crucial role in web design. Black exudes sophistication and luxury, while white represents simplicity and purity. The contrast between these two can create a timeless and elegant look.
The Influence of Color Psychology in Website Design
Crafting a Distinct Brand Identity
One of the most critical aspects of color psychology in web design is its role in shaping a brand's identity. The colors chosen for a website can convey a powerful message about the brand's values, personality, and mission.
Maintaining a consistent color scheme across all brand materials, including the website, logo, and marketing collateral, helps reinforce brand identity. Customers should instantly recognize and associate the colors with your brand.
Navigating User Engagement and Conversions
In the fiercely competitive online landscape, engaging users and guiding them towards specific actions is paramount. The strategic use of colors can significantly impact user behavior in this regard.
The color of call-to-action (CTA) buttons can greatly influence whether users click or not. For instance, a red "Buy Now" button can create a sense of urgency, while a green "Sign Up" button can convey a positive and reassuring message.
Navigation menus are the roadmaps of your website. Colors can help users intuitively understand how to navigate through your content. Clear, contrasting colors for menus and links enhance user experience.
Accessibility in Design
In the pursuit of aesthetics and branding, it's essential not to forget about accessibility. Designers must ensure that their color choices do not hinder the usability of the website for individuals with visual impairments.
High Contrast for Readability
High contrast between text and background colors enhances readability, especially for users with poor vision. Designers should conduct accessibility audits to ensure compliance with web accessibility standards.
Case Studies and Real-World Examples
Success Stories in Color Psychology
To better understand the real-world impact of color psychology in web design, let's explore some success stories of websites that have harnessed the power of colors effectively.
Airbnb: Trust and Community
Airbnb's use of a welcoming and calming blue color scheme reflects its commitment to providing travelers with safe and trustworthy accommodations.
Coca-Cola: Red as a Global Icon
Coca-Cola's bold and vibrant use of red has made it one of the most recognized brands worldwide. The color choice reflects the brand's passion and energy.
A/B Testing for Color Optimization
Design decisions should not be arbitrary. A/B testing allows designers and marketers to experiment with different color schemes and measure their impact on user behavior.
The Obama Campaign's Button Experiment
During the 2008 presidential campaign, the Obama team conducted A/B testing on the color of their donation buttons. They found that a red button outperformed other colors by a significant margin.
Color Psychology's Influence on User Behavior
Eliciting Emotional Responses
Colors can evoke strong emotional responses from users. Understanding these responses can help designers tailor their websites to connect with visitors on a deeper level.
Reducing Anxiety with Blue
Websites that aim to reduce user anxiety, such as healthcare platforms or financial institutions, often use shades of blue to create a calming and trustworthy environment.
Building Trust and Credibility
Trust is a precious commodity in the online world. The right color choices can instill confidence in users and influence their decisions.
The Role of Green in Finance
Many financial and banking websites use green to convey trust and financial stability. The color choice reassures users that their money is in safe hands.
Navigation and User Experience
Colors also play a vital role in the overall user experience. Properly chosen colors can guide users through a website seamlessly, while poor choices can lead to confusion.
The Power of Contrasting Colors
Using contrasting colors for elements like buttons and links can draw users' attention and make it clear what actions they can take.
Conclusion
In the fast-paced world of web design, the impact of color psychology on website design and user behavior cannot be overstated. By harnessing the emotional and psychological power of colors, businesses and designers can create websites that not only look appealing but also resonate with their target audience, drive engagement, and ultimately lead to increased conversions.
---
Frequently Asked Questions (FAQs)
1. How do I choose the right colors for my website?
Choosing the right colors involves considering your brand's personality, target audience, and the emotions you want to evoke. It's a blend of art and psychology, so take your time to research and experiment.
2. Can the colors on my website affect bounce rates?
Yes, colors can impact bounce rates. Poorly chosen colors can deter users from staying on your website, leading to higher bounce rates. Conduct A/B testing to find the optimal color scheme.
3. Are there tools to help me pick the right color scheme for my website?
Absolutely! There are various online tools and color palette generators that can assist you in selecting harmonious color schemes. Some popular tools include Adobe Color Wheel and Coolors.
4. Should I consider cultural differences when choosing colors for a global audience?
Yes, cultural considerations are essential, especially if your website has a global audience. Colors may have different meanings in various cultures, so be mindful of potential misinterpretations.
5. How often should I update my website's color scheme?
The frequency of updates depends on your brand's evolution and industry trends. Periodic updates can keep your site fresh and relevant, but avoid making changes too frequently to maintain brand consistency.