The Importance of User Experience in Website Design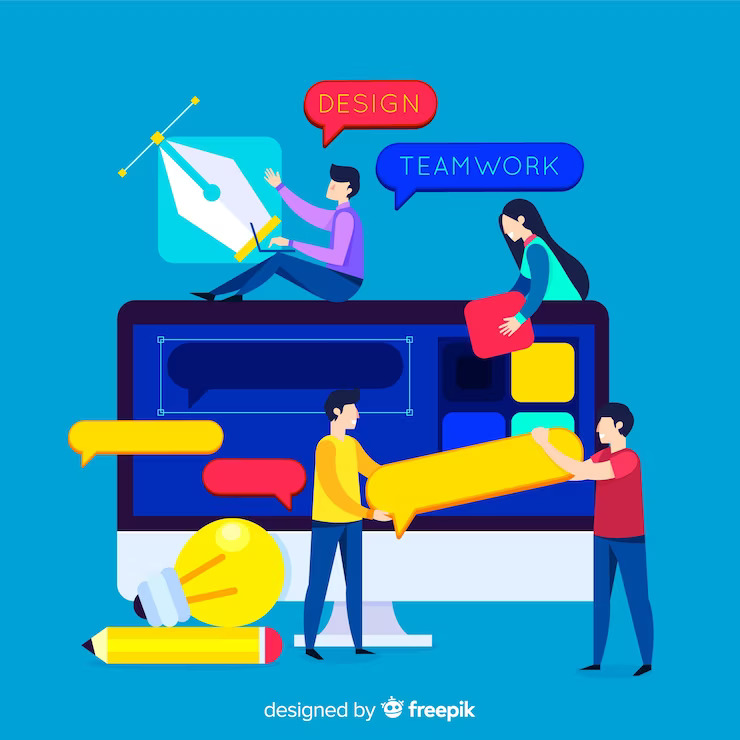 In today's digital age, your website is often the first point of contact between your business and potential customers. It's the online storefront that can make or break your brand's reputation. In this highly competitive landscape, creating a website that not only looks good but also provides an exceptional user experience (UX) is paramount. In this article, we will explore the significance of user experience in website design and why it should be a top priority for any service provider.
What is User Experience (UX)?
User Experience, often abbreviated as UX, is a term that encompasses all aspects of a user's interaction with a product, system, or service. In the context of website design, it refers to the overall feel of the website and how easy or difficult it is for users to navigate, find information, and accomplish their goals. A good user experience is one that is intuitive, efficient, and enjoyable.
The Role of UX in Website Design
1. First Impressions Matter
Your website is often the first impression potential customers have of your business. Studies have shown that it takes less than a second for users to form an opinion about your site. If your website is confusing, slow to load, or unattractive, you risk driving potential customers away before they even have a chance to explore your offerings.
A well-designed website with a user-friendly interface creates a positive first impression and can captivate visitors, encouraging them to stay and explore further. It sets the tone for your brand and can significantly impact your online reputation.
2. Improved Accessibility
Accessibility is a critical aspect of UX. A website that is accessible to all users, including those with disabilities, not only demonstrates inclusivity but also expands your potential customer base. Implementing features like alt text for images, keyboard navigation, and proper heading structures ensures that everyone can access and use your website effectively.
3. Enhanced SEO Performance
User experience and search engine optimization (SEO) are closely linked. Search engines like Google consider user experience as one of the ranking factors. A well-designed website that provides a positive user experience is more likely to rank higher in search engine results pages (SERPs). Factors such as page load speed, mobile-friendliness, and low bounce rates all contribute to a website's SEO performance.
4. Increased Conversion Rates
The primary goal of most websites is to convert visitors into customers or leads. Whether you want users to make a purchase, sign up for a newsletter, or contact your business, a smooth and intuitive user experience can significantly boost conversion rates. A well-structured website with clear calls to action (CTAs) can guide users toward taking the desired actions.
5. Reduced Bounce Rates
Bounce rate refers to the percentage of visitors who leave your website after viewing only one page. High bounce rates are often indicative of a poor user experience. If users can't find what they're looking for or if they encounter technical issues, they're more likely to abandon your site. By focusing on UX, you can reduce bounce rates and keep users engaged with your content.
Conclusion
In a world where online competition is fierce, user experience can be the differentiating factor that sets your website apart from the rest. A website that prioritizes user experience not only attracts and retains visitors but also drives conversions and boosts your online reputation. Whether you are a small business or a large service provider, investing in user-centric website design is essential for success in the digital age. By continually optimizing your website's user experience, you can ensure that your online presence remains engaging and user-friendly for years to come.
---
FAQs about User Experience in Website Design
1. What are some key elements of a good user experience on a website?
A good user experience on a website includes elements such as:
Intuitive navigation and site structure
Fast page load times
Mobile responsiveness
Clear and concise content
Engaging visuals
Accessibility features
Well-placed calls to action (CTAs)
2. How can I determine if my website's user experience is effective?
You can assess your website's user experience by conducting usability testing, gathering feedback from users, analyzing web analytics data, and monitoring conversion rates and bounce rates. User testing and feedback are particularly valuable in identifying areas for improvement.
3. What role does responsive design play in user experience?
Responsive design ensures that your website adapts seamlessly to different screen sizes and devices, providing a consistent and user-friendly experience. With the increasing use of mobile devices, responsive design is crucial for reaching a broad audience and delivering an optimal user experience.
4. How can I make my website more accessible to people with disabilities?
To make your website more accessible, you can:
Use alt text for images and graphics
Ensure keyboard navigation is functional
Provide transcripts for audio and video content
Use proper heading structures
Offer resizable text and contrast options
Test your website with accessibility tools and guidelines like WCAG (Web Content Accessibility Guidelines).
5. Is it worth investing in professional website design for a small business?
Yes, investing in professional website design is worth it for small businesses. A well-designed website can help small businesses compete effectively in the digital marketplace, attract more customers, and establish a strong online presence. It's a valuable long-term investment in the success of your business.