Unveiling the Power of Digital Marketing: A Comprehensive Guide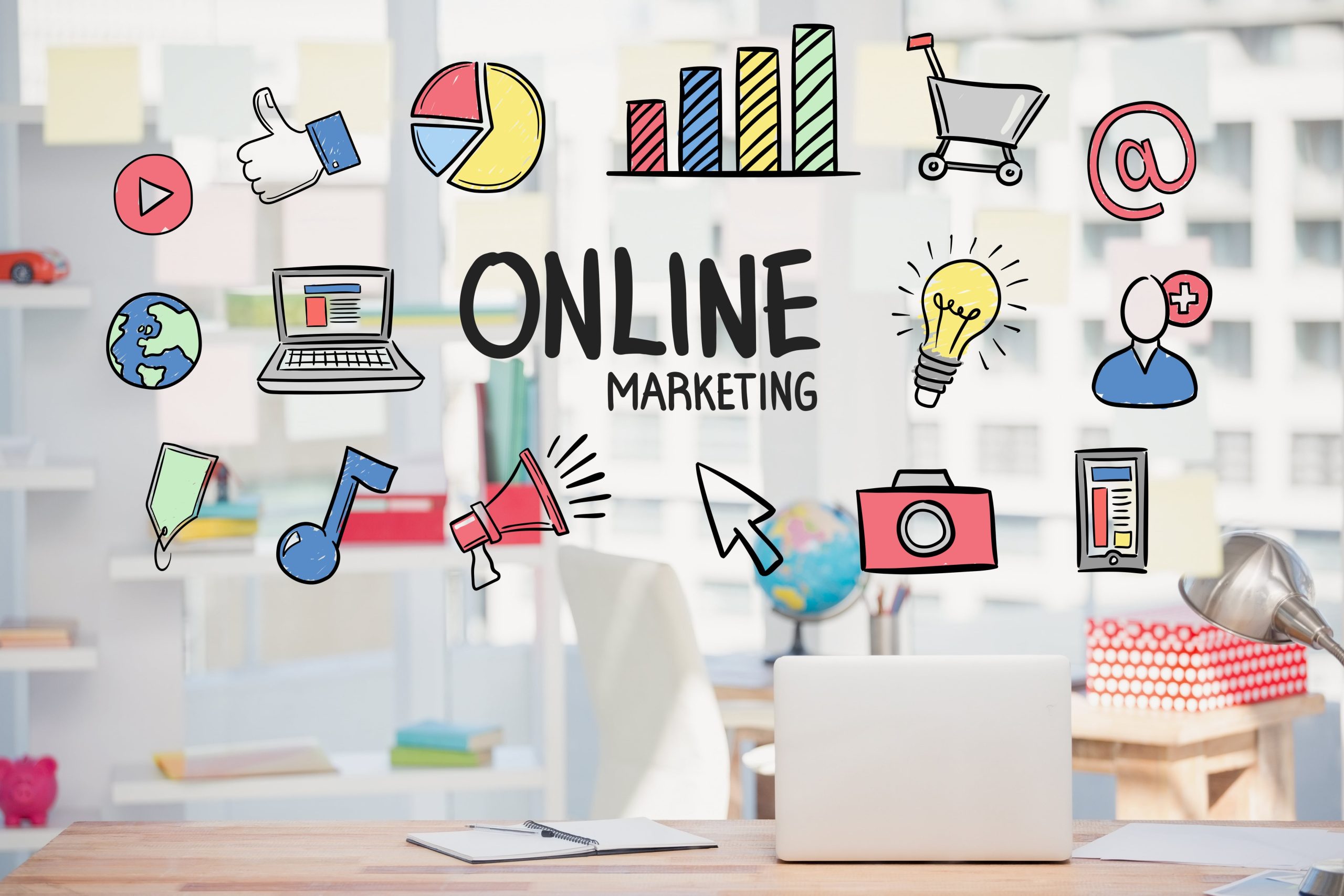 In today's hyper-connected world, where the internet has become an integral part of our daily lives, businesses are constantly evolving to keep up with the changing landscape. One of the most significant transformations in the business world has been the shift from traditional marketing methods to digital marketing. If you're new to the concept or want to dive deeper into the world of digital marketing, you've come to the right place. In this comprehensive guide, we will explore the nuances of digital marketing, its various components, and how it can empower businesses to thrive in the digital age.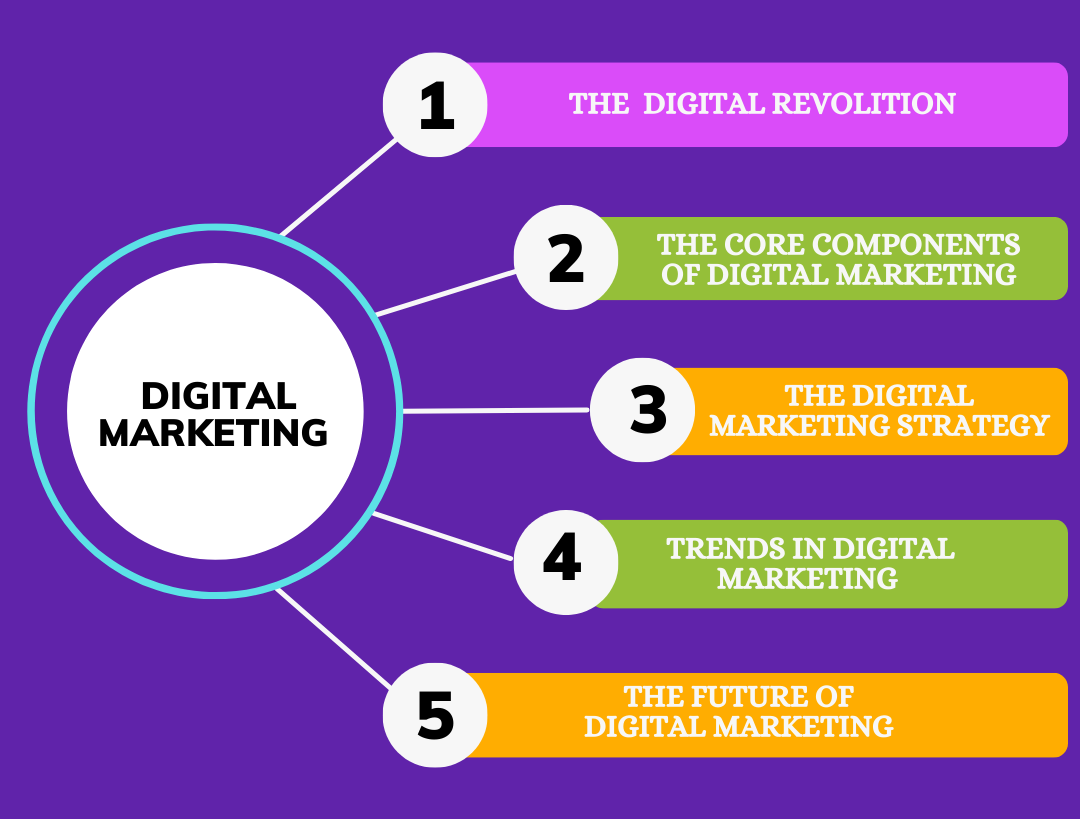 1: The Digital Revolution
1.1 Defining Digital Marketing
Digital marketing, in essence, refers to the use of digital channels, platforms, and technologies to promote and advertise products or services to a target audience. It encompasses a wide range of online activities, strategies, and tactics designed to engage potential customers, build brand awareness, and drive conversions.
To understand the significance of digital marketing, one must grasp the sheer scale and influence of the digital landscape. Here are some key statistics that highlight its importance:
Global Internet Users: As of 2021, there were over 4.9 billion internet users worldwide, representing more than 60% of the global population.

Online Shopping: E-commerce sales accounted for 16.4% of total global retail sales in 2020, and this number is expected to grow significantly.

Social Media: Platforms like Facebook, Instagram, Twitter, and LinkedIn have billions of active users, making them valuable marketing channels.

Search Engine Dominance: Google processes over 3.5 billion searches per day, making it the go-to platform for online information.
These statistics underscore the immense potential of digital marketing in reaching and engaging with a vast audience.
2: The Core Components of Digital Marketing
2.1 Search Engine Optimization (SEO)
SEO is the art and science of optimizing your online content to rank higher in search engine results pages (SERPs). It involves on-page and off-page techniques to improve a website's visibility and organic traffic. Key aspects of SEO include keyword research, content optimization, and backlink building.
2.2 Content Marketing
Content marketing focuses on creating and distributing valuable, relevant, and consistent content to attract and retain a defined audience. Blog posts, articles, videos, infographics, and podcasts are some common content formats used in digital marketing. The goal is to provide informative and engaging content that positions your brand as an authority in your industry.
Social media marketing leverages platforms like Facebook, Instagram, Twitter, and LinkedIn to connect with your target audience. It involves creating and sharing content, running paid advertisements, and engaging with followers. Social media marketing is an effective way to build brand awareness, foster community, and drive website traffic.
2.4 Email Marketing
Email marketing remains a powerful tool for nurturing leads and maintaining customer relationships. It involves sending targeted emails to a list of subscribers. Effective email marketing strategies include segmentation, personalization, and automation to deliver relevant content and offers.
2.5 Pay-Per-Click (PPC) Advertising
PPC advertising allows you to display ads on search engines and social media platforms. You pay a fee each time someone clicks on your ad. It's a highly measurable and cost-effective way to drive traffic, generate leads, and increase conversions.
2.6 Affiliate Marketing
Affiliate marketing involves partnering with individuals or other businesses (affiliates) who promote your products or services in exchange for a commission. This strategy can expand your reach and sales without upfront advertising costs.
3: The Digital Marketing Strategy
3.1 Setting Objectives
Every successful digital marketing campaign begins with clear objectives. Whether it's increasing website traffic, boosting sales, or growing your email subscriber list, defining your goals is the first step towards creating an effective strategy.
3.2 Understanding Your Audience
To effectively engage your audience, you must understand their demographics, preferences, and pain points. Creating detailed buyer personas can help tailor your content and messaging to meet their needs.
3.3 Choosing the Right Channels
Not all digital marketing channels are suitable for every business. Depending on your target audience and goals, you should select the channels that are most likely to yield the best results. For instance, B2B companies may find LinkedIn more effective, while B2C brands may thrive on Instagram.
3.4 Content Creation and Distribution
Content is the heart of digital marketing. Create high-quality, valuable content that resonates with your audience and distribute it across your chosen channels. Consistency and relevance are key to building trust and authority.
3.5 Monitoring and Analytics
Regularly monitor the performance of your digital marketing efforts using analytics tools. Track metrics such as website traffic, conversion rates, click-through rates (CTR), and return on investment (ROI). Use this data to refine your strategy and make data-driven decisions.
4.1 Artificial Intelligence (AI) and Machine Learning
AI and machine learning are revolutionizing digital marketing. These technologies enable better targeting, personalization, and automation of marketing campaigns, leading to increased efficiency and effectiveness.
4.2 Voice Search Optimization
With the rise of voice-activated devices like smart speakers and virtual assistants, optimizing your content for voice search is becoming crucial. This involves using natural language and answering questions concisely.
4.3 Video Marketing
Video content continues to dominate the digital landscape. Live streaming, short-form videos (e.g., TikTok), and long-form videos (e.g., YouTube) offer diverse opportunities for engaging with your audience.
4.4 Influencer Marketing
Partnering with social media influencers can help you tap into their loyal followers and build trust with your target audience. Influencer marketing can be particularly effective for reaching younger demographics.
5: The Future of Digital Marketing
As digital marketing continues to evolve, businesses must stay adaptable and open to innovation. Some emerging trends to watch out for include:
Augmented Reality (AR) and Virtual Reality (VR): These technologies are increasingly being used to create immersive marketing experiences.

Chatbots and Conversational Marketing: Automated chatbots are enhancing customer service and engagement on websites and messaging apps.

Data Privacy: With increasing concerns about data privacy, marketers must prioritize transparent data collection and usage practices.

Sustainability and Ethical Marketing: Consumers are becoming more conscious of brands' environmental and ethical practices, and this will influence marketing strategies.
Conclusion
Digital marketing is not just a trend; it's a fundamental shift in how businesses connect with their audience. In an era where online presence and visibility are paramount, mastering the art of digital marketing is essential for business growth and success. By understanding the core components, developing a strategic approach, and staying abreast of emerging trends, your business can harness the full potential of digital marketing to thrive in the digital age.