What is Business Automation: Streamline Your Operations with Google Sheets and Google Apps Script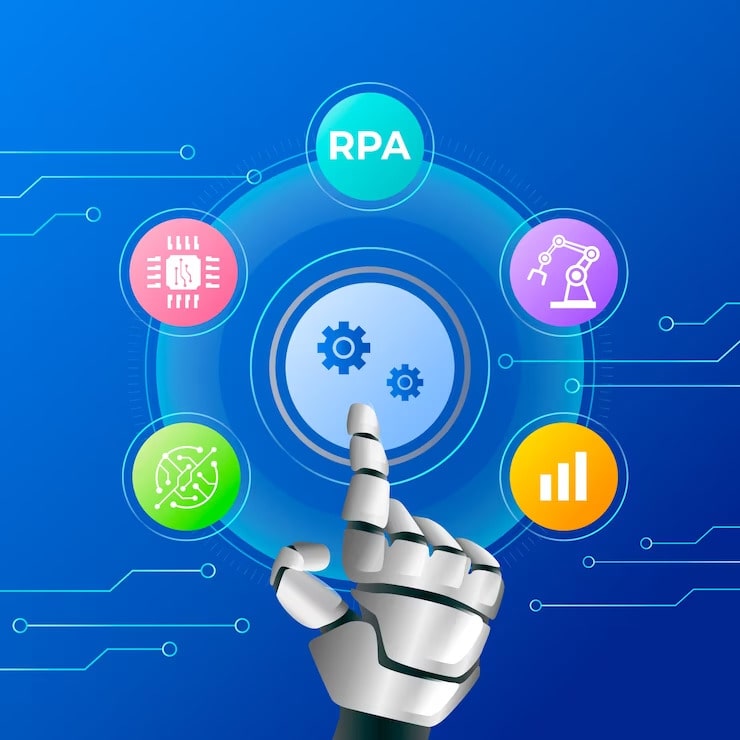 In today's fast-paced business world, efficiency is key. Business owners often find themselves juggling multiple tasks, from managing finances to handling customer data, and everything in between. This is where the concept of business automation comes into play, offering a lifeline to overwhelmed entrepreneurs looking to streamline their operations and boost productivity.
Understanding Business Automation
Business automation refers to the use of technology and software to automate repetitive and time-consuming tasks within an organization. The primary goal is to reduce manual intervention, minimize errors, and free up valuable time and resources that can be redirected towards more strategic activities.
Imagine a scenario where you run a small e-commerce store. Every day, you receive dozens of orders, process payments, update inventory, and send confirmation emails to customers. These tasks are essential but can be incredibly time-consuming. With business automation, you can set up processes that handle these tasks automatically, allowing you to focus on growing your business rather than getting bogged down by routine chores.
Now that we have a clear understanding of business automation, let's explore how Google Sheets and Google Apps Script can be your allies in this journey. These tools, which are part of Google Workspace, offer a versatile platform for automating various aspects of your business operations.
Google Sheets: The Foundation of Data Management
Google Sheets is a cloud-based spreadsheet tool that provides a collaborative and accessible way to manage data. It's more than just a grid for numbers; it's a dynamic tool for tracking, analyzing, and visualizing data. Here are some ways Google Sheets can be used in business automation:
1. Data Entry and Collection
Forms Integration: Create custom forms linked to Google Sheets to gather customer information, feedback, or orders. The data is automatically populated into your spreadsheet.
2. Data Processing
Calculations: Use formulas and functions to perform calculations and generate reports, such as revenue summaries or inventory forecasts.
3. Reporting and Visualization
Charts and Graphs: Visualize your data with charts and graphs, making it easier to spot trends and make informed decisions.
Google Apps Script: The Automation Engine
Google Apps Script is a powerful scripting language that allows you to extend and automate Google Workspace applications, including Google Sheets. Here's how it can supercharge your business automation efforts:
1. Custom Functions
Automate Calculations: Create custom functions in Google Sheets using Google Apps Script to automate complex calculations, such as currency conversion or pricing algorithms.
2. Workflow Automation
Email Notifications: Set up automated email notifications for specific events, like order confirmations or inventory alerts.

Data Imports and Exports: Automate the transfer of data between Google Sheets and external sources, such as databases or APIs.
3. Integration with Other Tools
Third-Party Integrations: Integrate Google Sheets with other business tools like CRM systems, accounting software, or e-commerce platforms for seamless data synchronization.
How We Can Help You
As a business owner, you might be wondering how to harness the potential of Google Sheets and Google Apps Script to automate your specific processes. This is where our expertise comes into play. Our services are tailored to assist business owners like you in implementing effective automation solutions.
Real-World Examples
Let's look at a few real-world examples to illustrate the power of our business automation services:
Example 1: Sales Order Processing
We can set up an automated system that processes incoming sales orders, updates inventory levels, and sends order confirmations to customers—all within Google Sheets and Google Apps Script.
Example 2: Financial Reporting
Streamline your financial reporting by automating the collection of financial data from various sources, performing calculations, and generating financial statements and dashboards.
Example 3: Customer Relationship Management
Enhance your customer relationship management by automating data entry, follow-up emails, and appointment scheduling, allowing you to focus on providing excellent service.
Benefits of Partnering with Us
Time Savings: Automating routine tasks frees up your time to focus on strategic decisions and business growth.

Reduced Errors: Automation reduces the risk of human errors, ensuring accuracy in your business processes.

Scalability: Our solutions are scalable, meaning they can adapt as your business grows and evolves.

Cost-Efficiency: Automation reduces labor costs associated with manual tasks, making it a cost-effective solution.

Competitive Edge: Stay ahead of the competition by leveraging automation to provide faster and more efficient services to your customers.
Conclusion
In the world of business, time is money, and efficiency is the key to success. Business automation, powered by Google Sheets and Google Apps Script, can help you achieve both. Whether you're a small business owner or leading a large enterprise, embracing automation can transform the way you operate.
Our team is here to guide you through the journey of business automation, from identifying opportunities to implementing custom solutions. If you're ready to streamline your operations, reduce manual work, and unlock your business's full potential, contact us today to get started on your automation journey. Embrace the future of business with automation, and watch your productivity soar.
Contact us  , we are your partners in automation, helping you work smarter, not harder.