David Carson: Breaking the Rules of Graphic Design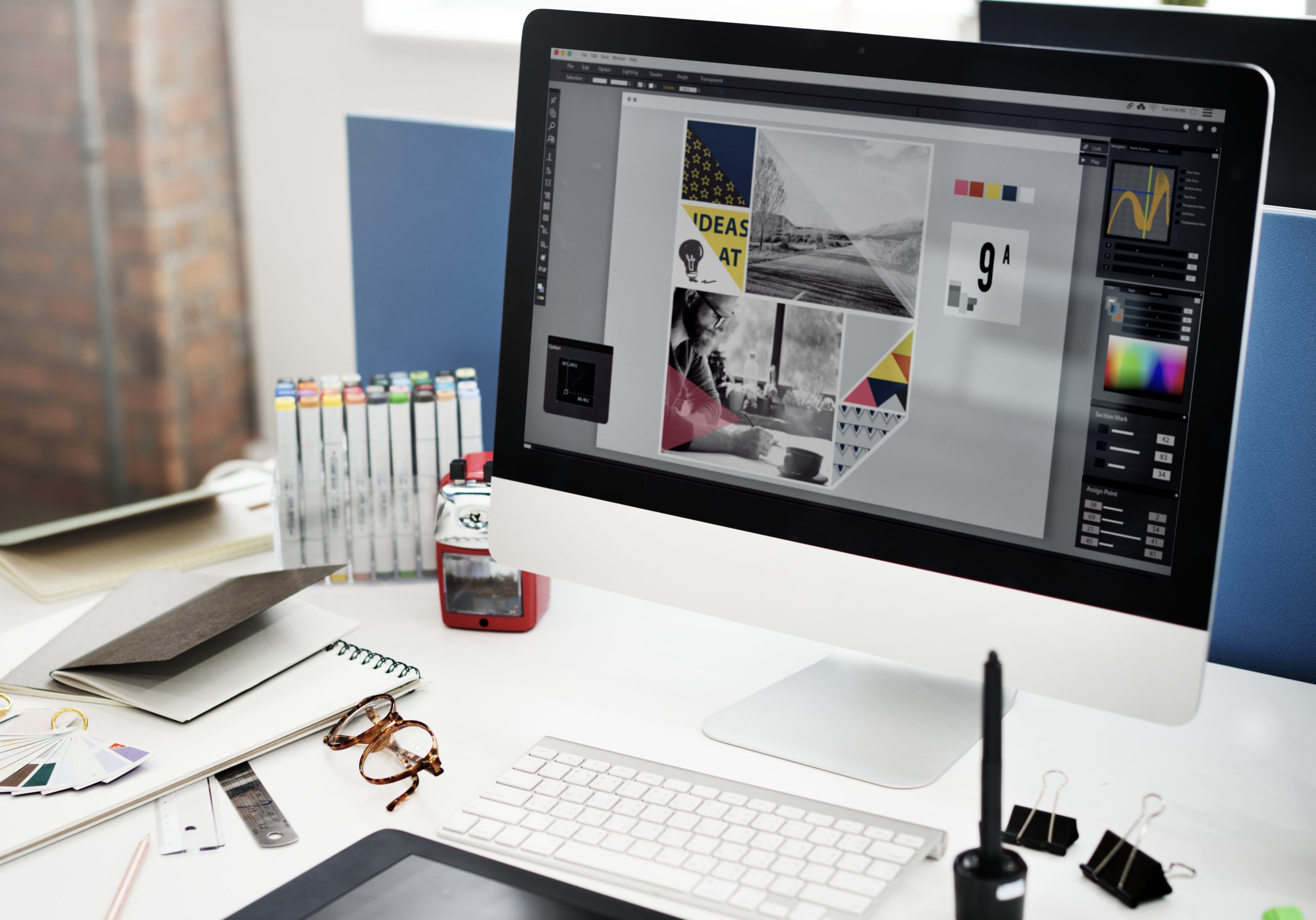 Have you ever looked at a poster, magazine, or website and felt like it was a work of art in itself? Well, you can thank graphic designers for that! Graphic design is the art of combining images, text, and colors to convey messages and capture our attention. While many graphic designers follow certain rules and principles, there's one designer who stands out by breaking those very rules – David Carson. In this article, we'll dive into the world of graphic design and explore the unconventional and innovative work of David Carson.
The Basics of Graphic Design
Before we jump into the intriguing world of David Carson's designs, let's first understand what graphic design is all about.
What is Graphic Design?
Graphic design is a creative process that involves using visual elements like images, text, and colors to communicate a message or idea. It's everywhere you look, from the logos of your favorite companies to the signs on the streets, and even the layout of this very article. Graphic designers are the artists behind all of this.
Rules in Graphic Design
There are some fundamental rules in graphic design that help create effective and visually pleasing designs. These rules include: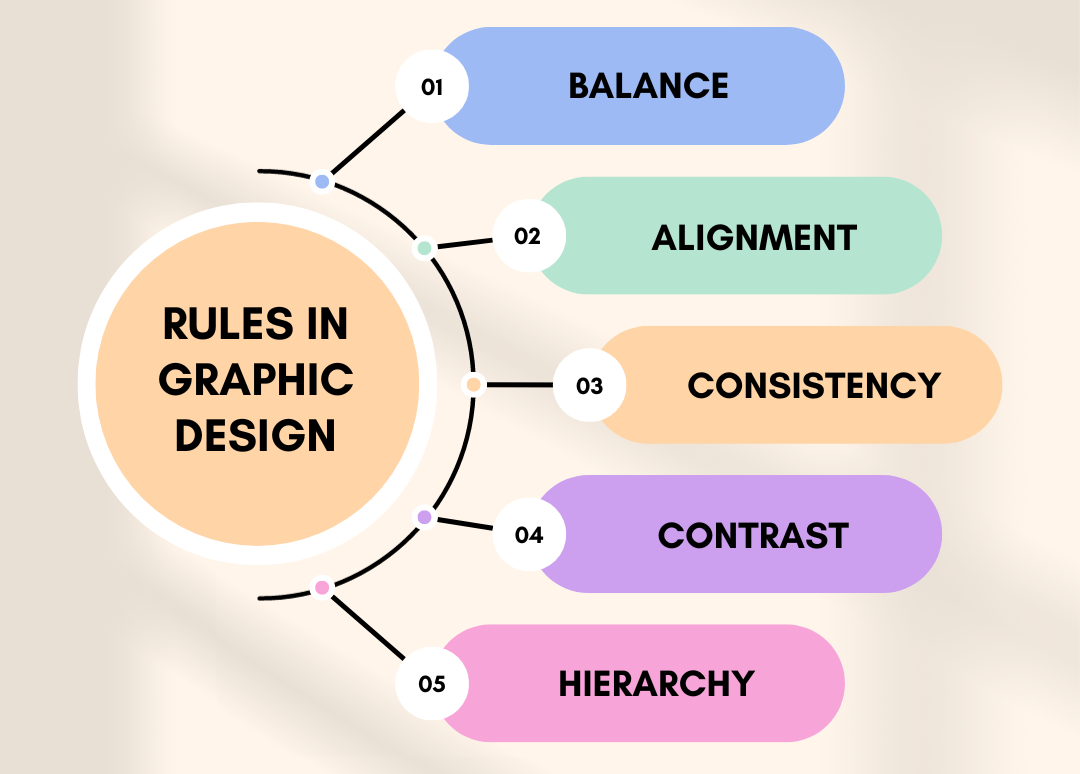 Balance: Designs should be visually balanced, with elements like images and text distributed evenly on the page.
Alignment: Items on a page should be aligned to create order and coherence.
Consistency: A consistent style and layout make a design look professional and organized.
Contrast: Contrasting elements, like using different fonts and colors, can create visual interest.
Hierarchy: Organizing elements to guide the viewer's eye to the most important information.
David Carson – The Graphic Design Maverick
Now that we have a grasp of the basic principles of graphic design, let's venture into the fascinating world of David Carson, a designer who broke all the rules to create something entirely unique.
Early Life and Journey
David Carson was born in Texas in 1954 and grew up in southern California. He didn't start his career as a graphic designer; in fact, he initially worked as a sociology teacher and a professional surfer. It wasn't until his thirties that he decided to study design. His unconventional journey set the stage for his innovative approach to graphic design.
Surfing Influence
One of the most unusual things about David Carson is that his love for surfing greatly influenced his design style. The freedom, rebellion, and unique style of the surfing subculture played a significant role in shaping his design philosophy.
Breaking the Rules
David Carson became famous for breaking the traditional rules of graphic design. Instead of adhering to the principles of balance, alignment, and consistency, he embraced chaos, disorder, and a "grunge" aesthetic. This unique approach to design made his work stand out in a sea of traditional designs.
Typography Revolution
Typography, which is the art of arranging and designing text, was one of the areas where Carson made the most significant impact. He used text as an image, making it an integral part of his designs. Carson played with fonts, sizes, and orientations in a way that had never been seen before in the world of graphic design.
Capturing Emotion
Carson believed that design should evoke emotions and tell a story. His designs often used cryptic messages, obscure imagery, and unconventional layouts to create an emotional impact on viewers. He wanted people to feel something when they looked at his work, even if that feeling was confusion.
Famous Works
Ray Gun Magazine: One of David Carson's most well-known projects was as the art director of "Ray Gun" magazine. The magazine was a groundbreaking publication in the 1990s, filled with unconventional layouts, wild typography, and experimental designs. It was a perfect platform for Carson's innovative style.
Nirvana's "Smells Like Teen Spirit" Video: Carson's work extended beyond print. He directed the music video for Nirvana's iconic song "Smells Like Teen Spirit." The video was as unconventional as his magazine designs, and it helped capture the rebellious spirit of the 1990s.
Legacy and Influence
David Carson's unconventional and rule-breaking approach to graphic design left a significant mark on the industry. His work inspired a new generation of designers to think outside the box and embrace their creativity. While not everyone understood or appreciated his designs, they undeniably made people stop and think.
The Digital Age
In today's world, graphic design has moved into the digital realm. Designers use software like Adobe Illustrator and Photoshop to create stunning visuals. However, the spirit of breaking the rules and thinking creatively lives on.
Tips for Young Designers
If you're interested in graphic design and want to follow in the footsteps of innovative designers like David Carson, here are some tips to get you started:
Learn the Basics: Start by understanding the fundamental principles of graphic design, such as balance, alignment, and contrast.
Experiment: Don't be afraid to break the rules and try new things. Creativity thrives when you step out of your comfort zone.
Study the Masters: Look at the work of famous graphic designers, like David Carson, and understand what makes their designs unique.
Practice: The more you design, the better you'll get. Don't be discouraged by early mistakes; they're all part of the learning process.
Feedback: Share your work with others and be open to constructive criticism. It can help you improve your skills.
Conclusion
David Carson is a true maverick in the world of graphic design. His unique, rule-breaking approach has left a lasting impact on the industry and continues to inspire young designers to think outside the box. While graphic design has its principles and rules, sometimes it takes a rebel like Carson to show us that pushing the boundaries can lead to groundbreaking creativity. So, the next time you see a design that makes you stop and think, it might just be a little bit of David Carson's influence at play. Remember, in the world of graphic design, sometimes it's the rule-breakers who make the most significant impact!
---
Frequently Asked Questions (FAQ):
Who is David Carson, and why is he famous in the world of graphic design?
David Carson is a renowned graphic designer known for his unconventional and innovative design approach. He gained fame for breaking the traditional rules of graphic design, which include principles like balance, alignment, and consistency. Instead, Carson embraced chaos and used disorderly layouts, cryptic messages, and unique typography to create emotional and thought-provoking designs.
What is the "grunge" aesthetic, and how did David Carson incorporate it into his designs?
The "grunge" aesthetic is characterized by a raw and gritty style, often associated with rock and counterculture movements. David Carson incorporated this aesthetic into his designs by using irregular, distressed typography, unconventional image placement, and a chaotic layout. He intentionally embraced imperfections and disorder, creating a unique visual language that resonated with the rebellious spirit of the 1990s.
How did David Carson's surfing background influence his graphic design work?
David Carson's love for surfing played a significant role in shaping his design philosophy. Surfing, with its emphasis on freedom and rebellion, influenced Carson to break free from traditional design constraints. He adopted a mindset that encouraged experimentation and pushing boundaries, mirroring the bold and unconventional spirit of the surfing subculture.
What is David Carson's lasting legacy in the graphic design industry?
David Carson's legacy in the graphic design industry is his ability to inspire young and aspiring designers to think creatively and break the mold. While not all designers may choose to embrace his chaotic approach, his influence encourages them to explore new design possibilities, challenge traditional norms, and create emotionally resonant designs.
How can young designers incorporate David Carson's approach into their work?
Young designers can draw inspiration from David Carson by learning the fundamental principles of graphic design and then experimenting with them. Carson's approach encourages designers to be fearless and creative. They can start by breaking free from conventional design practices, using unusual typography, and playing with the layout to evoke emotions and tell a story.