The Top Free WordPress Plugins for E-commerce Websites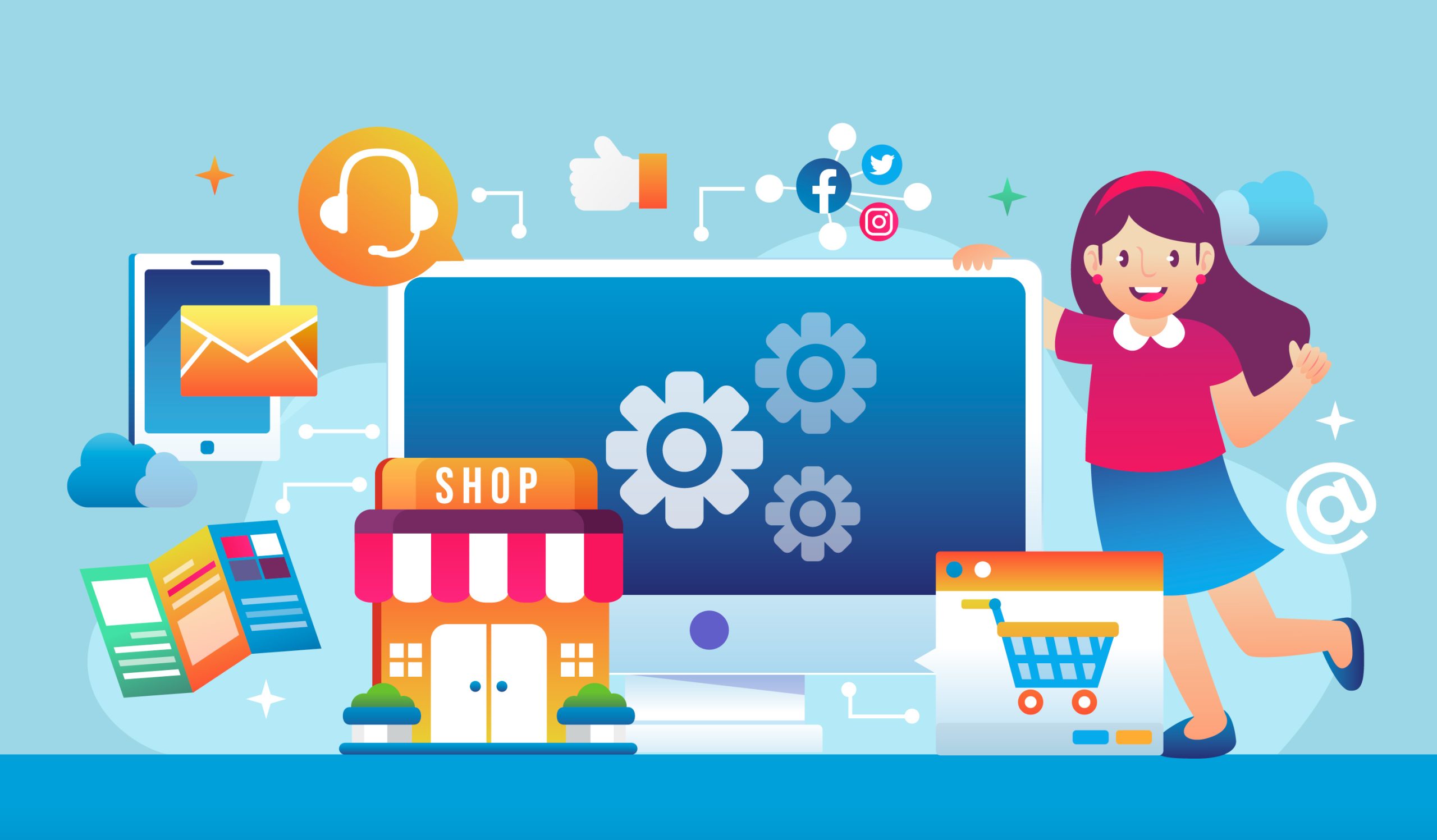 Hey there, young web enthusiasts! If you're thinking about starting your own online store or have already dabbled in the world of e-commerce, you're in the right place. E-commerce websites can be super cool, and today, we're going to dive into the exciting world of WordPress plugins. But wait, what are plugins? Well, think of them as magical tools that can help your website do incredible things without you having to write a single line of code. Today, we'll explore some of the best free WordPress plugins that can make your e-commerce website awesome!
Why Use WordPress for E-commerce?
First things first, why WordPress? Well, WordPress is one of the most popular website platforms in the world. It's easy to use, flexible, and perfect for building e-commerce sites. Plus, there are thousands of free and paid plugins to help you add features and functionality to your online store.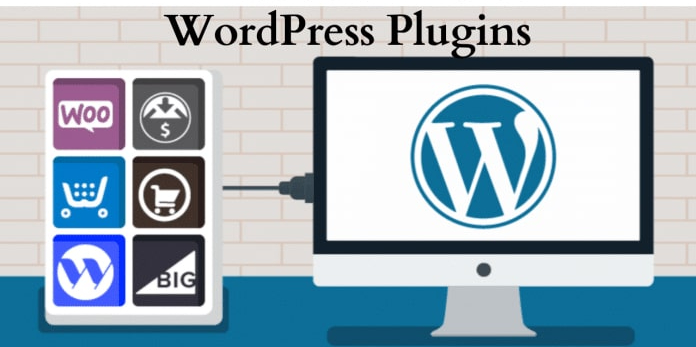 So, let's get started with the top free WordPress plugins for e-commerce websites!
WooCommerce
f you're in the world of e-commerce, you've probably heard of WooCommerce. This fantastic plugin turns your regular WordPress site into a full-fledged online store. You can list products, manage inventory, and even process payments. The best part? It's absolutely free!
Keywords: WooCommerce, online store, inventory, payments
Yoast SEO
Now, SEO might sound like a complicated term, but it's all about making your website show up when people search on Google. Yoast SEO is a free plugin that helps you do just that. It offers tips and tricks to make sure your e-commerce website ranks higher in search results. So, more people can discover your awesome products!
Keywords: SEO, Google, search results, discover
Jetpack
Jetpack is like the Swiss Army Knife of WordPress plugins. It offers tons of tools to improve your e-commerce website, like speeding it up, protecting it from hackers, and even tracking how many people visit your site. Best of all, it's free with some paid options if you need more advanced features.
Keywords: Jetpack, speed, security, visitors
Akismet Anti-Spam
Nobody likes spam, and your e-commerce website is no exception. Akismet Anti-Spam is a free plugin that helps filter out those pesky spam comments that can clutter up your product pages. With this plugin, you can keep your site clean and professional.
Keywords: Akismet, spam, comments, clean
MailPoet
Want to keep your customers in the loop about your latest products and offers? MailPoet is a free plugin that lets you create and send email newsletters right from your WordPress dashboard. It's a fantastic way to stay connected with your customers and boost your sales.
Keywords: MailPoet, email newsletters, customers, sales
Easy Digital Downloads
If you're planning to sell digital products like e-books, music, or software, Easy Digital Downloads is a must-have plugin. It's a free tool designed specifically for selling digital items. With it, you can easily manage downloads, track sales, and even offer discount codes.
Keywords: Easy Digital Downloads, digital products, e-books, sales
WP Super Cache
When your e-commerce website becomes popular, it can get a lot of visitors, and that's awesome! But it can also slow down your site. WP Super Cache is a free plugin that speeds up your website by creating static HTML files. This means your pages load faster, and your customers have a better experience.
Keywords: WP Super Cache, visitors, speed, customer experience
LiveChat
Wouldn't it be great if you could chat with your customers in real-time and help them with their questions and concerns? LiveChat is a free plugin that lets you do just that. It can improve customer satisfaction and boost sales by providing instant support.
Keywords: LiveChat, real-time, customer satisfaction, support
TrustPulse
Building trust with your customers is essential in e-commerce. TrustPulse is a free plugin that displays real-time notifications about recent purchases on your site. When potential customers see that others are buying your products, it creates a sense of trust and encourages them to shop too.
Keywords: TrustPulse, trust, real-time notifications, purchases
WPForms
Collecting information from your customers, like feedback or contact details, is crucial. WPForms is a user-friendly plugin that lets you create all kinds of forms for your e-commerce website. You can use it to make contact forms, surveys, and even order forms to gather the info you need.
Keywords: WPForms, contact forms, surveys, order forms, information
Conclusion
There you have it, young e-commerce enthusiasts! These are the top free WordPress plugins that can help you take your online store to the next level. Whether you're just starting or looking to improve your existing website, these plugins can make a world of difference.
Remember, the best part is that they're all free, so you can try them out and see which ones work best for your e-commerce needs. With the right plugins, you can boost your website's functionality, improve your customer experience, and increase your sales. So, go ahead, give them a try, and watch your online store thrive!
Building and running an e-commerce website can be exciting and fun, especially when you have the right tools at your disposal. So, get out there, explore these plugins, and turn your e-commerce dreams into a reality. Happy e-commerce adventures, young webmasters!
---
What are WordPress plugins?
WordPress plugins are like apps for your website. They add specific features and functionalities to your WordPress site without the need for complex coding. Think of them as tools that can enhance your website's capabilities.
Are these e-commerce plugins really free?
Yes, the plugins we've mentioned are free, but many of them offer premium or paid versions with additional features. You can start with the free versions and upgrade later if you need more advanced functionalities.
Can I use multiple plugins on my e-commerce website?
Absolutely! You can use multiple plugins on your website to tailor it to your needs. Just be cautious not to overload your site with too many plugins, as this can slow it down. Choose the ones that are most essential for your online store.
Do I need any coding skills to use these plugins?
No, you don't need coding skills to use these plugins. Most are user-friendly and designed for people without a coding background. They offer intuitive interfaces and guides to help you set them up.
How do I install these plugins on my WordPress site?
Installing plugins is easy. From your WordPress dashboard, go to the "Plugins" section and click on "Add New." Search for the plugin you want, click "Install Now," and then "Activate." That's it! You're ready to start using the plugin.
Can I use these plugins with any WordPress theme?
Generally, these plugins are designed to work with most WordPress themes. However, it's a good practice to check the compatibility of a plugin with your theme before installation. Most plugin descriptions will specify if there are known compatibility issues.
Will these plugins work for both physical and digital products?
Yes, many of these plugins are versatile and can be used for both physical and digital products. WooCommerce, for instance, can handle both types of products, making it a great choice for a wide range of e-commerce businesses.
Are there alternatives to the free plugins listed here?
Yes, there are many alternatives available. The ones listed here are among the most popular and widely used, but you can explore other plugins based on your specific needs. Just be sure to check for reviews and ratings to ensure their reliability.