Responsive Web Design vs. Mobile Apps: Which Is Better for Your Business?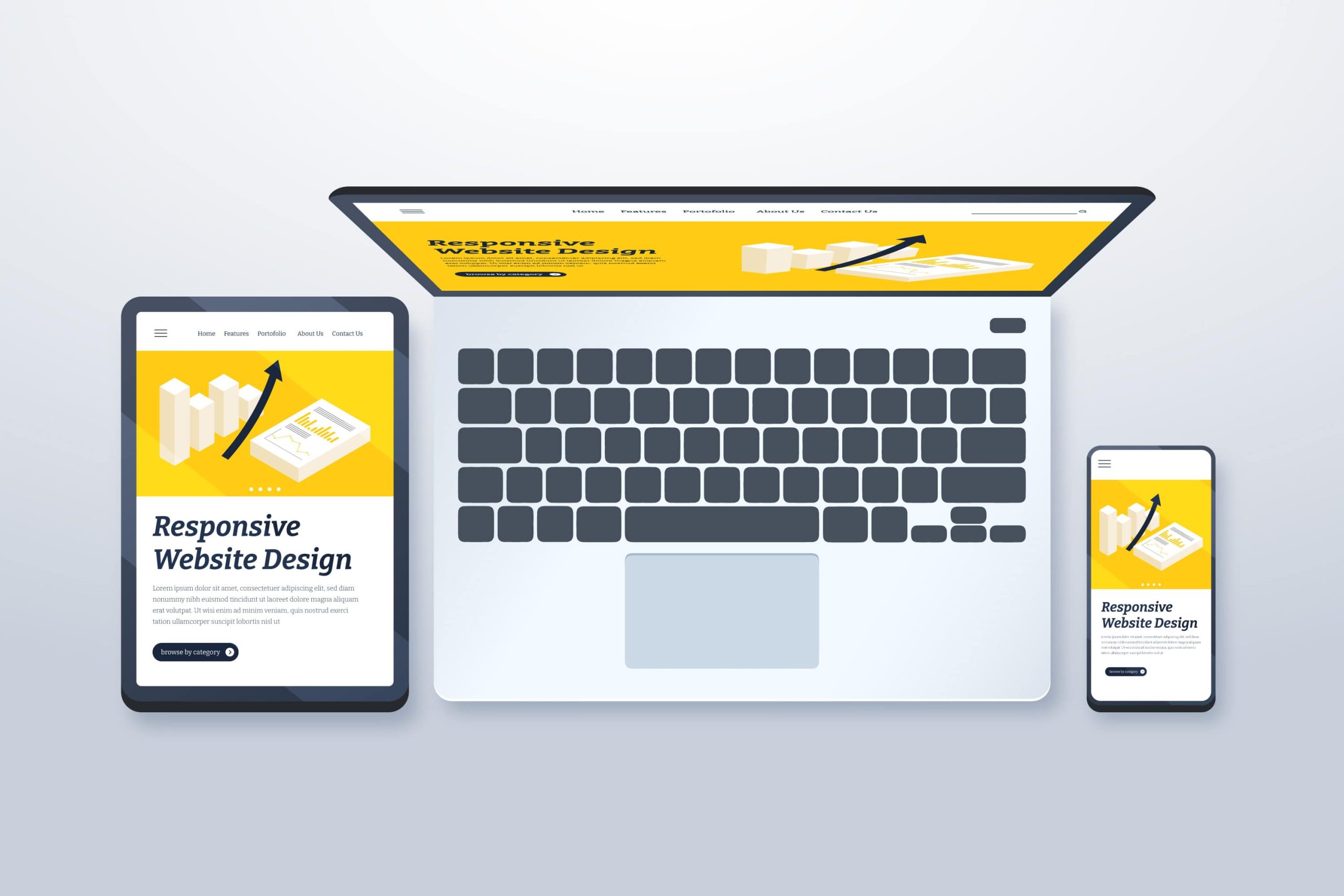 Hey there, future business moguls and tech enthusiasts! Have you ever wondered how businesses make it easier for you to access their services on the internet? Well, today, we're going to explore two popular ways businesses adapt to the digital world: Responsive Web Design and Mobile Apps.
In our digital age, businesses need to reach their customers where they are, which is often on their phones or tablets. They can do this through either responsive web design or mobile apps. Both methods have their strengths and weaknesses, and today, we'll break it down to help you understand which might be better for different types of businesses.
Responsive Web Design: What Is It?
First, let's talk about responsive web design. Imagine you have a favorite website that you visit both on your computer and your phone. With responsive web design, that website adapts and looks good no matter where you open it.
Accessibility for All Devices: One of the biggest advantages of responsive web design is that it ensures your website is accessible on all devices. Whether you use a desktop computer, a tablet, or a smartphone, you can easily browse the website without any issues. This is great for businesses because they can reach a wider audience.
Cost-Effective: Building and maintaining a responsive website can be more cost-effective than creating a mobile app. You only need to develop and update one website that works on all devices, which saves time and money.
Search Engine Friendly: Search engines like Google love responsive websites. They tend to rank higher in search results because they provide a better user experience. This can lead to more people discovering the business.
Mobile Apps: What Are They?
Now, let's explore mobile apps. Mobile apps are like mini-programs that you download and install on your smartphone or tablet. They are designed to perform specific tasks or provide certain services.
Enhanced User Experience: Mobile apps are designed with the specific device and its features in mind. This often leads to a smoother and more enjoyable user experience compared to websites, especially for tasks that require frequent interaction.
Offline Access: Some mobile apps can work even when you're not connected to the internet. This can be a big advantage for businesses that want to provide their services in areas with limited connectivity.
Push Notifications: Apps can send push notifications to your device, alerting you about new products, updates, or special offers. This can help businesses stay connected with their customers.
Responsive Web Design vs. Mobile Apps: Which Is Better for Your Business?
Now that we understand the basics of responsive web design and mobile apps, let's discuss which one might be better for different types of businesses.
1. Information-Based Businesses: If your business primarily shares information, such as news articles, blogs, or educational content, responsive web design is the way to go. It ensures that your content is accessible to everyone, no matter the device they're using. It's also more cost-effective for businesses that need to publish and update content regularly.
2. E-Commerce Businesses: For businesses that sell products online, having a mobile app can enhance the shopping experience. Mobile apps can save user preferences, offer personalized recommendations, and provide a seamless checkout process. However, it's still essential to have a responsive website as a foundation for customers who prefer shopping on their computers.
3. Service-Based Businesses: Service-based businesses, such as restaurants, salons, or fitness centers, can benefit from both responsive web design and mobile apps. A responsive website can provide essential information like menus, pricing, and contact details, while a mobile app can offer features like booking appointments, ordering food, or tracking fitness progress.
4. Games and Entertainment: If your business is all about games, entertainment, or interactive experiences, a mobile app is the way to go. Mobile apps provide a more immersive and responsive environment for users to enjoy games, videos, and interactive content.
5. Local Businesses: Local businesses, like coffee shops, bookstores, or boutiques, can benefit from a mobile app that offers loyalty programs, special discounts, and location-based notifications. However, having a mobile-friendly website is still crucial for customers looking for essential information like hours of operation and directions.
Conclusion
So, which is better for your business, responsive web design, or mobile apps? Well, it depends on the nature of your business and your target audience. Some businesses benefit from having both a responsive website and a mobile app to cover all bases.
Remember that the key is to make sure your online presence is user-friendly, accessible, and meets the needs of your customers. As technology continues to evolve, businesses must adapt to stay competitive and provide the best possible experience for their customers, whether through responsive web design or mobile apps.
Stay curious, keep learning, and who knows, maybe one day you'll be the one making these important decisions for a successful business of your own!
Summary
Whether you choose responsive web design or a mobile app for your business depends on your specific needs and goals. Both options have their advantages, and some businesses even find success in using both to create a comprehensive online presence. Ultimately, it's essential to consider your target audience and the user experience you want to provide when making this decision.
---
What does "responsive" mean in responsive web design?
"Responsive" in responsive web design means that a website can adapt or respond to different screen sizes and devices. When you visit a responsive website, it automatically adjusts its layout and content to fit the screen of your device, whether it's a large computer monitor or a small smartphone. This ensures that the website looks good and is easy to use on any device.
Are mobile apps only for big businesses?
No, mobile apps are not just for big businesses. Businesses of all sizes can benefit from having a mobile app, depending on their goals and the services they provide. Smaller businesses can create simple and cost-effective apps to connect with their customers, offer loyalty programs, or provide convenient services. It's all about finding the right balance between your business needs and your budget.
How do responsive websites help with search engine ranking?
Search engines like Google prefer responsive websites because they provide a better user experience. When users have a positive experience on a website, they are more likely to stay longer, engage with the content, and return in the future. This engagement signals to search engines that the website is valuable, leading to higher rankings in search results.
Can a business have both a responsive website and a mobile app?
Absolutely! Many businesses choose to have both a responsive website and a mobile app. This way, they can cater to a broader audience and provide different user experiences. The website serves as a central hub for information, while the app can offer more specialized features and interactions.
What are push notifications, and how do they work in mobile apps?
Push notifications are messages that mobile apps can send to your device, even when the app is not actively open. These notifications can contain important updates, promotions, or reminders. They work by using a unique identifier for your device, allowing the app to reach out and display the notification on your screen. Users can then click on the notification to open the app and take action.