How to optimize your website for search engines (SEO)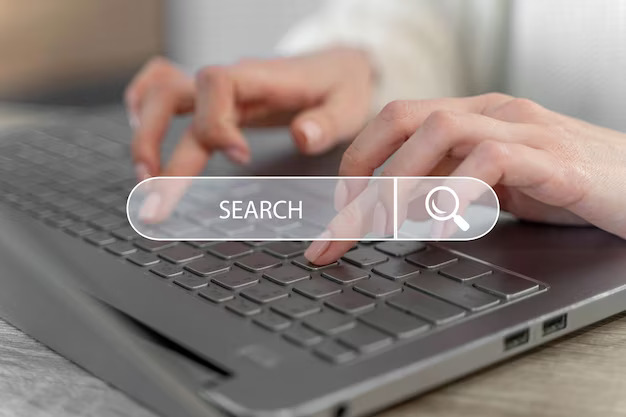 In the digital age, having a website is essential for businesses and individuals alike. However, simply having a website is not enough; you need to ensure that it can be easily discovered by your target audience. This is where Search Engine Optimization (SEO) comes into play. SEO is the practice of optimizing your website to rank higher in search engine results, making it more visible to potential visitors. In this comprehensive guide, we will explore the ins and outs of SEO and provide you with practical tips to optimize your website effectively.
Table of Contents
Understanding SEO
Keyword Research
On-Page Optimization
Off-Page Optimization
Technical SEO
User Experience
SEO Tools and Analytics
Frequently Asked Questions (FAQs)
1. Understanding SEO
Search engines, like Google, Bing, and Yahoo, are the primary means by which people discover content on the internet. When someone types a query into a search engine, it uses complex algorithms to determine which websites are the most relevant and valuable for that particular query. SEO is the process of aligning your website's content, structure, and performance with these algorithms to improve your website's ranking in search engine results.
2. Keyword Research
Keywords are the foundation of SEO. They are the terms and phrases that users enter into search engines to find information. Effective keyword research involves finding the right keywords that are relevant to your content and have a reasonable search volume. Tools like Google Keyword Planner and SEMrush can help you identify keywords that are worth targeting.
3. On-Page Optimization
On-page optimization focuses on improving the elements on your website's individual pages to make them more search engine-friendly. Here are some key on-page optimization strategies:
Title Tags: Use descriptive and keyword-rich titles for your pages.
Meta Descriptions: Write compelling meta descriptions that encourage users to click on your link.
Headings: Use headings (H1, H2, H3, etc.) to structure your content and include keywords where relevant.
Keyword Usage: Naturally incorporate keywords into your content, but avoid keyword stuffing.
Quality Content: Create high-quality, valuable, and informative content that addresses the user's intent.
Image Optimization: Optimize images with alt text and reduce their file size to improve page load speed.
4. Off-Page Optimization
Off-page optimization involves activities that take place outside your website but have a significant impact on your SEO. The most important off-page factor is backlinks, which are links from other reputable websites to yours. Building high-quality backlinks can boost your website's authority and search engine rankings. You can achieve this through guest posting, influencer outreach, and creating shareable content.
5. Technical SEO
Technical SEO focuses on the technical aspects of your website that affect its search engine performance. Key technical SEO elements include:
Site Speed: Ensure your website loads quickly on both desktop and mobile devices.
Mobile Optimization: Make sure your website is mobile-responsive.
Crawlability: Ensure search engine bots can crawl and index your site efficiently.
XML Sitemap: Create and submit an XML sitemap to help search engines understand your site's structure.
Schema Markup: Implement structured data to enhance your website's visibility in search results.
6. User Experience
User experience (UX) plays a crucial role in SEO. Search engines prioritize websites that provide a positive user experience. To enhance UX:
Ensure your website is mobile-friendly and responsive.
Improve page load times.
Make navigation intuitive and user-friendly.
Create a clear and logical website structure.
Optimize for readability and accessibility.
7. SEO Tools and Analytics
Several tools can help you track your website's SEO performance and identify areas for improvement. Some popular SEO tools include:
Google Analytics: Provides valuable insights into website traffic and user behavior.
Google Search Console: Offers data on how Google views your website and helps identify issues.
SEMrush: Provides comprehensive SEO analysis and competitor research.
Moz: Offers SEO analytics and link-building tools.
Ahrefs: Focuses on backlink analysis and competitive research.
Now, let's address some common questions about SEO:
Frequently Asked Questions (FAQs)
1. How long does it take to see results from SEO?
SEO is a long-term strategy, and the timeline for results can vary. It may take several months to start seeing significant improvements in your website's rankings. However, with consistent effort and quality optimization, the results can be well worth the wait.
2. Can I do SEO on my own, or should I hire an expert?
While you can certainly learn and implement basic SEO techniques on your own, the complexity of SEO often requires expertise. Hiring an experienced SEO professional or agency can be a wise investment, especially if you want to compete in a highly competitive niche.
3. Are keywords still important for SEO?
Yes, keywords remain a fundamental part of SEO. While search engines have become more sophisticated and now consider context and user intent, keywords are still the bridge between what users are searching for and the content you provide.
4. How often should I update my website's content for SEO?
Regularly updating your website's content is beneficial for SEO. Aim to publish fresh, relevant content at least once a month. However, the frequency of updates may vary based on your niche and competition.
5. Is SEO a one-time effort, or do I need to continually work on it?
SEO is an ongoing process. Search engines frequently update their algorithms, and your competitors are continually optimizing their sites. To maintain and improve your rankings, you should continuously monitor, adapt, and refine your SEO strategy.
Conclusion
Optimizing your website for search engines is a critical component of your online presence. By understanding the key principles of SEO, conducting thorough keyword research, and implementing on-page, off-page, and technical optimization strategies, you can improve your website's visibility and attract more organic traffic. Remember that SEO is a long-term endeavor, and staying up-to-date with best practices and trends is essential for sustained success in the digital landscape. So, start optimizing your website today and watch your online presence grow.