5 Secrets to Thrive as a Freelance Web Developer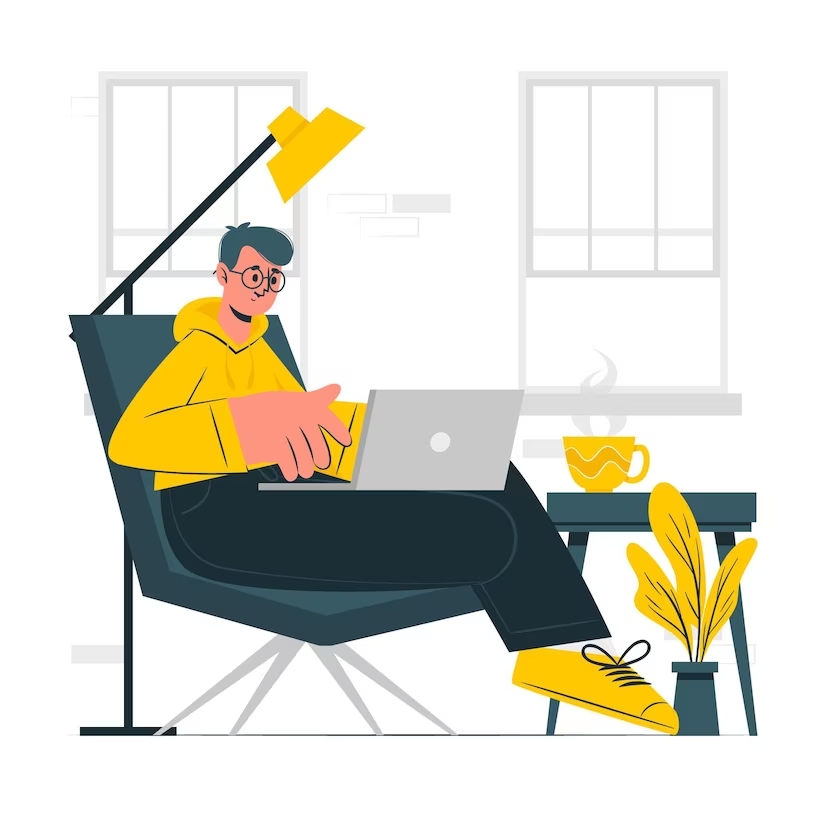 Introduction
In today's digital age, the demand for skilled web developers is soaring, and with the increasing popularity of remote work, the freelance web development industry is booming like never before. As a talented web developer, you have the power to create stunning websites and applications that can leave a lasting impact on users. However, with fierce competition in the market, it's crucial to adopt the right strategies to stand out from the crowd and excel as a freelance web developer. In this article, we'll uncover five powerful secrets that will help you thrive and achieve unparalleled success in your freelance web development career.
1. Constant Skill Enhancement
The tech industry is continuously evolving, and as a freelance web developer, it's essential to stay on top of the latest trends and technologies. Web development languages, frameworks, and tools are constantly being updated and improved. To maintain a competitive edge, invest time in learning new programming languages, exploring emerging frameworks, and mastering cutting-edge tools.
Moreover, consider taking online courses, attending workshops, and participating in web development communities to expand your knowledge and network with like-minded professionals. By continuously enhancing your skills, you'll be able to offer innovative solutions to your clients, giving them more reasons to choose you over other developers.
2. Niche Specialization
While being a well-rounded web developer is beneficial, focusing on a niche can be a game-changer for your freelance career. Identify a specific area of web development that aligns with your interests and strengths. Whether it's e-commerce websites, mobile app development, or responsive design, becoming an expert in a particular domain allows you to target a specific market and attract clients seeking specialized services.
By positioning yourself as a niche expert, you'll not only increase your value but also enjoy higher rates and more challenging projects. Clients are often willing to pay a premium for developers with in-depth knowledge and experience in their desired area.
3. Effective Online Presence
In today's digital landscape, a strong online presence is crucial for success in any industry, and freelance web developers are no exception. Building a professional website to showcase your portfolio, testimonials, and contact information is a must. Use this platform to demonstrate your skills and display your previous projects in an engaging and visually appealing manner.
Additionally, actively participate in relevant online communities and forums to establish yourself as an authority in the field. Share your insights, provide valuable advice, and engage in discussions with potential clients. Utilize social media platforms to reach a broader audience and share your expertise through blog posts, video tutorials, and infographics.
4. Excellent Client Communication
Communication is the backbone of any successful freelance career. As a web developer, you'll be working closely with clients who might not possess technical expertise. It's crucial to communicate effectively and clearly explain technical concepts in layman's terms. Actively listen to your client's needs and requirements, and ask relevant questions to ensure a thorough understanding of the project.
Keep clients informed about project progress, milestones, and any challenges you encounter. Being transparent and maintaining open lines of communication instills trust and confidence in your clients, fostering long-term relationships and potential referrals.
5. Exceptional Time and Project Management
As a freelance web developer, you'll often handle multiple projects simultaneously. Effective time and project management are vital to delivering high-quality work within deadlines. Utilize project management tools to organize tasks, set milestones, and track progress. Break down complex projects into manageable phases and prioritize assignments based on urgency and complexity.
Maintain a realistic schedule and be upfront with clients about delivery timelines. If challenges arise, communicate any potential delays proactively and offer viable solutions. Meeting deadlines and delivering exceptional work will build your reputation and lead to satisfied clients who will return for future projects.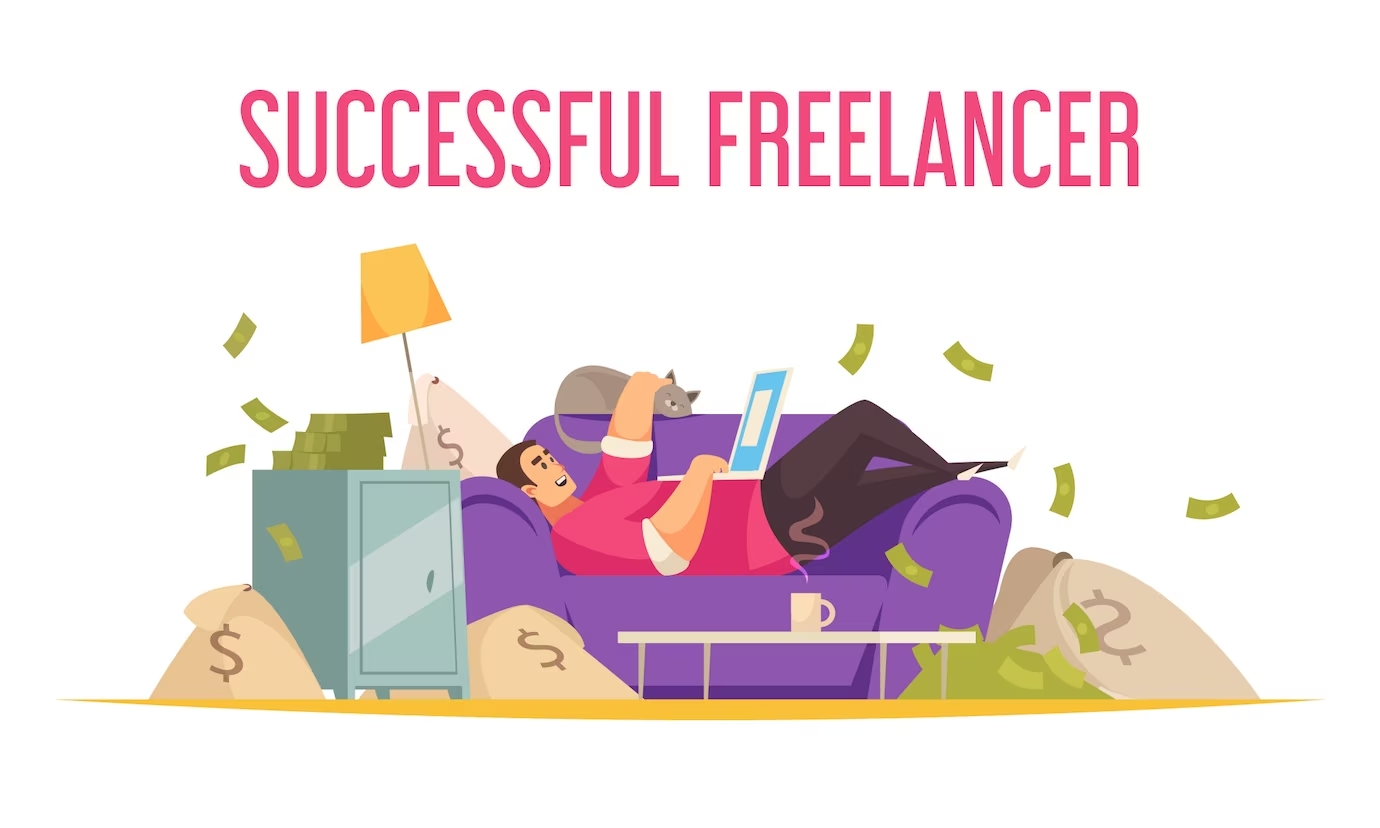 Conclusion
Becoming a successful freelance web developer requires a combination of technical expertise, continuous learning, effective communication, and efficient project management. By adopting these five secrets, you can elevate your freelance web development career to new heights and outshine your competitors in the market.
In conclusion, never stop learning, carve out your niche, establish a strong online presence, communicate effectively with clients, and manage your projects efficiently. Embrace these secrets, and you'll be well on your way to thriving as a freelance web developer, leaving other websites behind in the competitive world of web development.
Remember, continuous improvement and dedication to excellence will set you apart as a top-tier freelance web developer in today's dynamic digital landscape.
---
FAQs
1. How do I find freelance web development projects?
Finding freelance projects can be done through various platforms such as Upwork, Freelancer, and Toptal. Networking on social media and attending industry events can also lead to potential opportunities.
2. How much should I charge for my web development services?
Determining your rates depends on factors like your expertise, the complexity of the project, and market rates. Research the average rates in your region and set competitive yet fair prices.
3. What should I include in my web development portfolio?
Your portfolio should showcase your best work, including completed projects, websites you've developed, and any unique challenges you've overcome. Testimonials from satisfied clients can add credibility.
4. How can I handle difficult clients as a freelance web developer?
Handling difficult clients requires patience and clear communication. Always remain professional and try to understand their concerns. Set boundaries and address any issues promptly to avoid misunderstandings.
5. How can I ensure a steady stream of projects as a freelance web developer?
Maintaining a strong online presence, consistently delivering high-quality work, and seeking referrals from satisfied clients can help you attract a continuous flow of projects. Networking and building lasting relationships in the industry are also essential.
---
Find expert freelance web developers and take your projects to new heights with our network of talented professionals at https://ajaykajla.in. Whether you need a stunning website, a complex web application, or a cutting-edge mobile app, our skilled web developers are ready to bring your vision to life. Visit today to explore our portfolio and get started!