Is Freelance Web Design Worth It?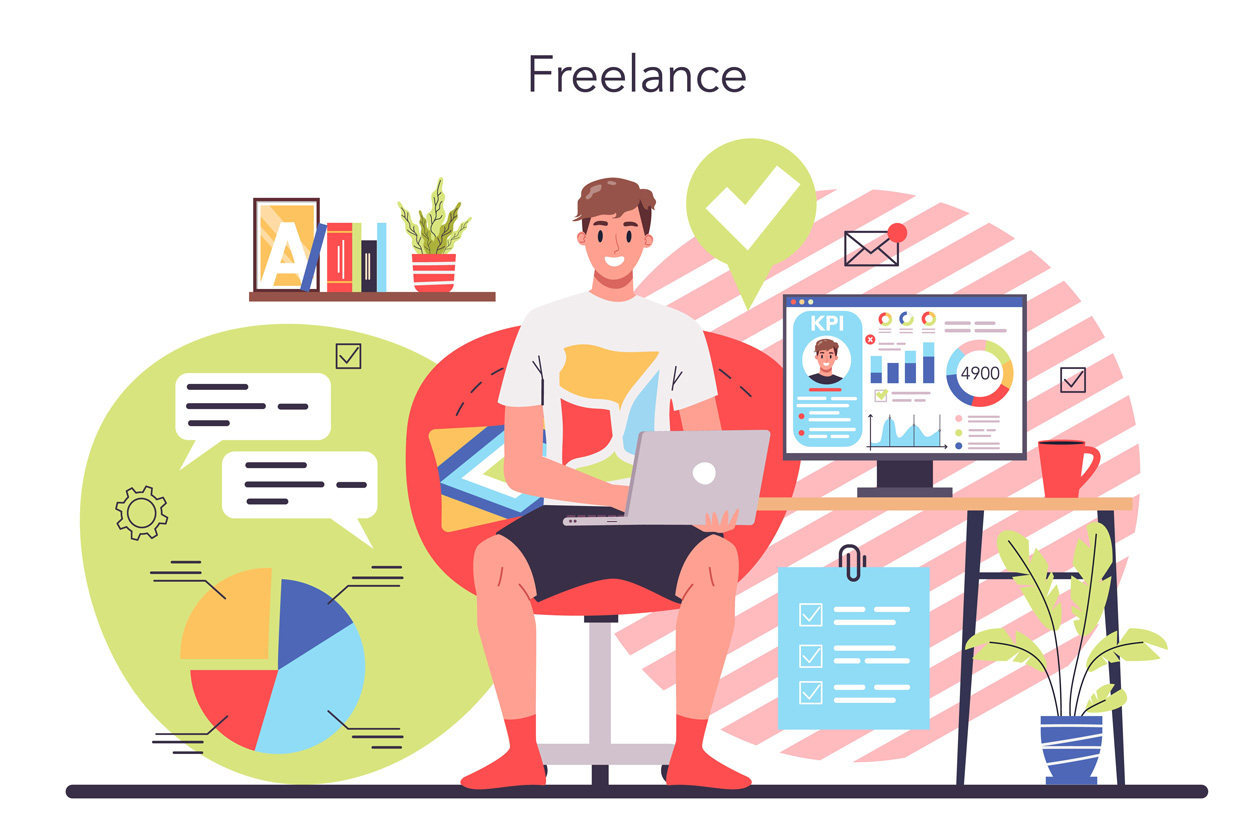 Introduction
Freelance web design has become an attractive career option for creative individuals with a passion for web development and design. The allure of being your own boss, setting your own schedule, and having the potential for higher income has drawn many professionals into this field. However, the decision to pursue freelance web design requires careful consideration of its advantages and challenges. In this article, we will explore the worthiness of freelance web design as a career choice and offer insights for success in this competitive industry.
What is Freelance Web Design?
Freelance web design refers to the practice of offering web design services on a project-by-project basis, without being permanently employed by a single company. Freelancers typically work independently, collaborating with various clients to create visually appealing and functional websites that meet their specific needs. They are responsible for every aspect of the web design process, including concept creation, coding, testing, and implementation.
Advantages of Freelance Web Design
1. Flexibility and Freedom
One of the significant advantages of freelance web design is the flexibility it offers. Freelancers have the freedom to choose their working hours and can often work from the comfort of their own homes. This flexibility allows them to balance work with personal commitments and achieve a better work-life balance.
2. Diverse Clientele
As a freelance web designer, you have the opportunity to work with a diverse range of clients from various industries. This exposure not only enhances your portfolio but also allows you to gain valuable experience in different niches and develop a versatile skill set.
3. Potential for Higher Income
While freelance web design may come with its challenges, it also has the potential for higher income. Successful freelancers can set their rates and take on multiple projects simultaneously, increasing their earning potential compared to a fixed salary in a traditional job.
4. Skill Enhancement
Freelancers often face unique challenges with each project, requiring them to continually learn and adapt to new technologies and design trends. This constant skill enhancement ensures that freelance web designers stay at the forefront of their profession.
Challenges of Freelance Web Design
1. Inconsistent Income
One of the primary challenges of freelance web design is the uncertainty of income. Freelancers may experience fluctuations in workload and may face periods with no projects, leading to financial instability.
2. Client Acquisition
Acquiring new clients can be a daunting task for freelance web designers, especially when starting. Building a strong client base requires effective marketing, networking, and a compelling portfolio.
3. Time Management
Freelancers must be adept at managing their time efficiently to meet project deadlines while juggling multiple clients. Proper time management is crucial for maintaining a positive reputation and retaining clients.
4. Skill Diversification
As a freelance web designer, you may need to wear multiple hats, such as web developer, designer, marketer, and project manager. This requires diverse skills, and continuously developing expertise in various areas can be challenging.
How to Succeed in Freelance Web Design?
1. Building a Strong Portfolio
A well-organized and visually appealing portfolio is essential for showcasing your skills and attracting potential clients. Highlight your best projects and ensure they align with the type of work you want to attract.
2. Networking and Marketing
Networking plays a significant role in expanding your client base. Attend industry events, join online communities, and leverage social media platforms to connect with potential clients and other professionals in the field.
3. Time and Project Management
Invest in project management tools and techniques to stay organized and meet deadlines. Communicate clearly with clients regarding project timelines and expectations to build trust and credibility.
4. Continuous Learning
Stay up-to-date with the latest web design trends, coding languages, and technologies. Continuous learning is crucial for staying relevant and offering cutting-edge solutions to your clients.
Frequently Asked Questions (FAQs)
Q1. What is the average income of a freelance web designer?
The income of a freelance web designer can vary based on experience, expertise, and the number of projects undertaken. On average, a freelance web designer can earn anywhere between $40,000 to $80,000 per year.
Q2. How do I find clients as a freelance web designer?
To find clients, utilize online platforms like Upwork, Freelancer, or Fiverr. Additionally, build a strong online presence through a personal website, social media, and networking.
Q3. Is it necessary to have formal education in web design to freelance?
While formal education can be beneficial, it is not a strict requirement. Many successful freelance web designers are self-taught or have acquired skills through online resources and practical experience.
Q4. What are the best platforms to showcase my web design portfolio?
Popular platforms for showcasing your portfolio include Behance, Dribble, and your personal website. Ensure your portfolio is visually appealing and demonstrates your expertise.
Q5. How can I set competitive prices for my freelance web design services?
Research the rates charged by other freelance web designers in your niche. Consider factors like your experience, project complexity, and market demand to set competitive yet fair prices.
Q6. Can I do freelance web design part-time?
Yes, freelance web design can be done part-time, especially if you are transitioning from a full-time job or have other commitments. Gradually increase your workload as you gain experience and confidence.
Q7. How can I stay updated with the latest web design trends and technologies?
Follow industry blogs, subscribe to design newsletters, and participate in web design forums to stay updated. Attend webinars and workshops to enhance your skills and knowledge.
Conclusion
Freelance web design can be a rewarding career choice for those who seek independence, diverse challenges, and creative expression. While it offers flexibility and the potential for higher income, freelancers must also navigate challenges such as inconsistent income and client acquisition. To succeed in this competitive industry, focus on building a strong portfolio, continuous learning, effective networking, and excellent time management. With dedication and perseverance, freelance web design can indeed be worth it.