In today's digital age, having a strong online presence is crucial for the success of any business or website. One of the most powerful tools at your disposal for increasing visibility and attracting visitors is social media. Social media platforms have become an integral part of our daily lives, and they offer a plethora of opportunities for businesses to connect with their target audience and drive traffic to their websites. In this article, we will explore the significant role that social media plays in driving traffic to your website and answer five frequently asked questions on the topic.

Table of Contents:
Introduction
The Power of Social Media
Creating a Solid Social Media Strategy
Leveraging Different Platforms
Content Is King
Engagement and Community Building
Measuring Success
Conclusion
Frequently Asked Questions

1: Which social media platforms should I focus on?
2: How often should I post on social media?
3: What type of content works best for driving traffic?
4: Is paid advertising on social media necessary?
5: How can I measure the effectiveness of my social media efforts?
1. Introduction
The internet has transformed the way businesses operate, and having a website is no longer enough to ensure success. With millions of websites vying for attention, you need a strategy to stand out from the crowd and drive traffic to your site. This is where social media comes into play. Social media platforms like Facebook, Instagram, Twitter, LinkedIn, and Pinterest have become essential tools for businesses looking to expand their online reach and attract visitors to their websites.
2. The Power of Social Media
Social media has evolved beyond a platform for personal connections; it is now a global marketplace where businesses of all sizes can showcase their products and services. Here are some compelling reasons why social media is essential for driving traffic to your website:
Vast User Base: Social media platforms have billions of active users, providing a massive potential audience for your content and website.
Targeted Marketing: Social media allows you to target specific demographics, interests, and behaviors, ensuring your content reaches the right audience.
Brand Visibility: Regular social media activity increases your brand's visibility, making it easier for users to discover and engage with your content.
User Engagement: Social media fosters direct communication with your audience, promoting engagement and building a loyal following.
Sharing and Virality: When users find valuable content on social media, they are more likely to share it with their networks, potentially leading to viral exposure.
Cost-Effective: Compared to traditional advertising, social media marketing is cost-effective and often offers a higher return on investment.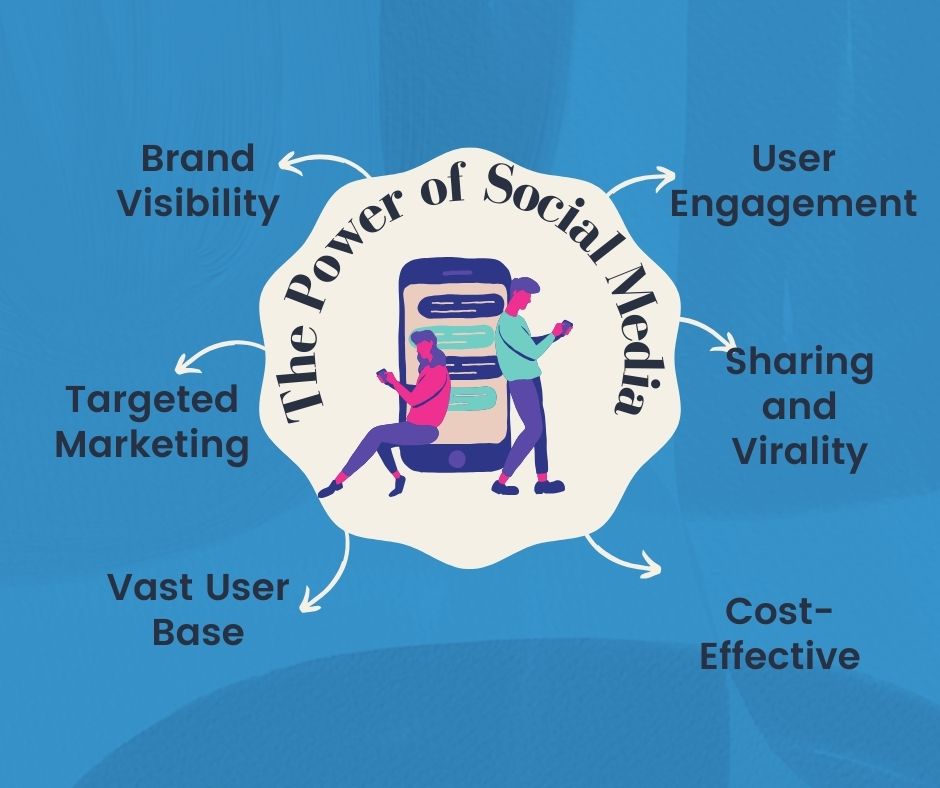 3. Creating a Solid Social Media Strategy
To effectively harness the power of social media for driving traffic to your website, you need a well-defined strategy. Here are the key steps to creating a solid social media strategy:
Set Clear Goals: Determine what you want to achieve with your social media efforts, whether it's increasing website traffic, boosting brand awareness, or generating leads.
Identify Your Target Audience: Understand your ideal customers and tailor your content to their interests and preferences.
Choose the Right Platforms: Not all social media platforms are suitable for every business. Select the platforms where your target audience is most active.
Content Calendar: Create a content calendar to maintain a consistent posting schedule. This ensures a steady flow of content to keep your audience engaged.
Content Plan: Plan a variety of content types, including blog posts, videos, infographics, and user-generated content.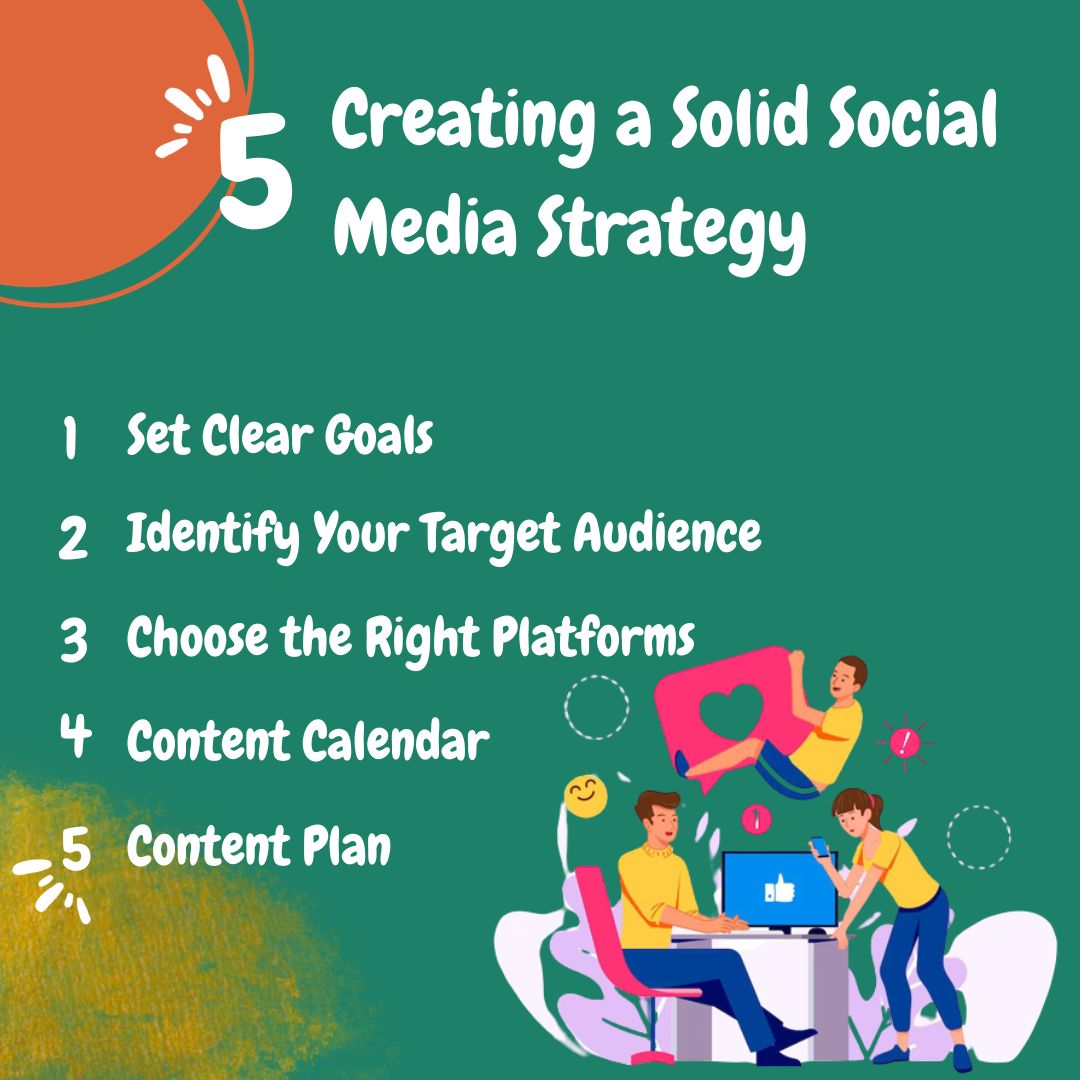 4. Leveraging Different Platforms
Different social media platforms have their own unique strengths and user demographics. Here's a brief overview of how to leverage some of the most popular platforms:
Facebook: Ideal for businesses targeting a broad audience. Use Facebook for sharing blog posts, videos, and engaging with your followers through comments and messages.
Instagram: Great for visually appealing content. Share high-quality images, stories, and reels to showcase your products or services.
Twitter: Perfect for real-time updates, news, and engaging in conversations with your audience. Use hashtags to increase visibility.
LinkedIn: Ideal for B2B businesses and professional networking. Share industry insights, thought leadership articles, and connect with professionals in your field.
Pinterest: Excellent for businesses with visually appealing products or services. Create boards and pins that link back to your website.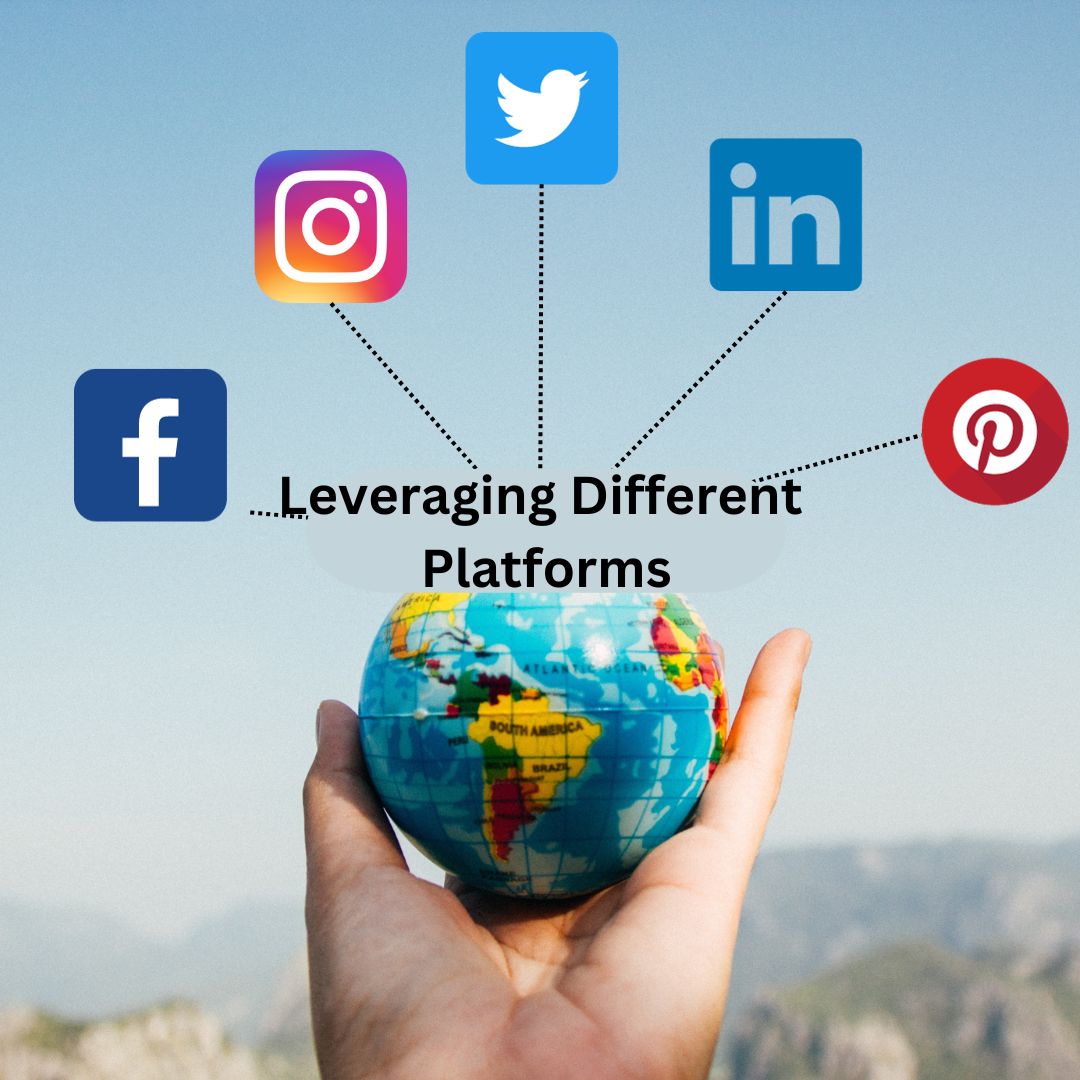 5. Content Is King
Creating valuable and engaging content is the cornerstone of any successful social media strategy. Here are some tips for creating content that drives traffic to your website:
Educational Content: Share informative blog posts, tutorials, and how-to guides that address your audience's pain points.
Visual Content: Use eye-catching visuals, such as images, infographics, and videos, to capture your audience's attention.
User-Generated Content: Encourage your customers to create content related to your products or services and share it on social media.
Promotions and Contests: Run promotions or contests that require users to visit your website for participation.
Teasers and Previews: Share teasers or previews of your latest blog posts or products, enticing users to click through to your website for more.
6. Engagement and Community Building
Engaging with your audience is essential for building a loyal following and driving traffic to your website. Here's how to foster engagement:
Respond Promptly: Reply to comments and messages in a timely manner to show that you value your audience's input.
Ask Questions: Encourage discussions by asking questions in your posts.
Host Live Sessions: Go live on platforms like Facebook and Instagram to interact with your audience in real-time.
Create Polls and Surveys: Use polls and surveys to gather feedback and involve your audience in decision-making.
7. Measuring Success
To determine the effectiveness of your social media efforts in driving traffic to your website, you need to track key metrics. Some essential metrics to monitor include:
Website Traffic: Use tools like Google Analytics to track the volume of traffic from social media to your website.
Conversion Rate: Measure the percentage of social media visitors who take a desired action on your website, such as making a purchase or signing up for a newsletter.
Engagement Metrics: Monitor likes, shares, comments, and click-through rates to assess how well your content resonates with your audience.
Follower Growth: Track the growth of your social media followers over time.
ROI: Calculate the return on investment for your social media campaigns by comparing the cost of your efforts to the revenue generated.
8. Conclusion
In today's digital landscape, the role of social media in driving traffic to your website cannot be overstated. By harnessing the power of social media platforms, creating a solid strategy, and consistently providing valuable content, you can expand your online presence, engage with your target audience, and ultimately drive more visitors to your website. Remember that success in social media marketing takes time and effort, but the results are well worth it in terms of increased traffic, brand visibility, and business growth.
---
9. Frequently Asked Questions
1: Which social media platforms should I focus on?
The choice of social media platforms depends on your target audience and goals. Research where your audience is most active and prioritize those platforms. It's often a good idea to maintain a presence on multiple platforms to reach a wider audience.
2: How often should I post on social media?
Consistency is key. Create a posting schedule that you can realistically maintain. Posting once a day or a few times a week is a good starting point. Experiment with timing and frequency to find what works best for your audience.
3: What type of content works best for driving traffic?
Content that provides value to your audience tends to perform well. This includes informative blog posts, visually appealing images and videos, user-generated content, and promotions that offer incentives for visiting your website.
4: Is paid advertising on social media necessary?
Paid advertising can boost your reach and results, but it's not always necessary. Start with organic efforts to build a following and gauge your success. Once you have a better understanding of your audience, consider targeted paid campaigns to amplify your efforts.
5: How can I measure the effectiveness of my social media efforts?
Use tools like Google Analytics and social media analytics platforms to track website traffic, conversion rates, engagement metrics, and follower growth. Compare these metrics to your goals to assess the effectiveness of your social media strategy.
Read More