The Role of Website Analytics in Improving Website Performance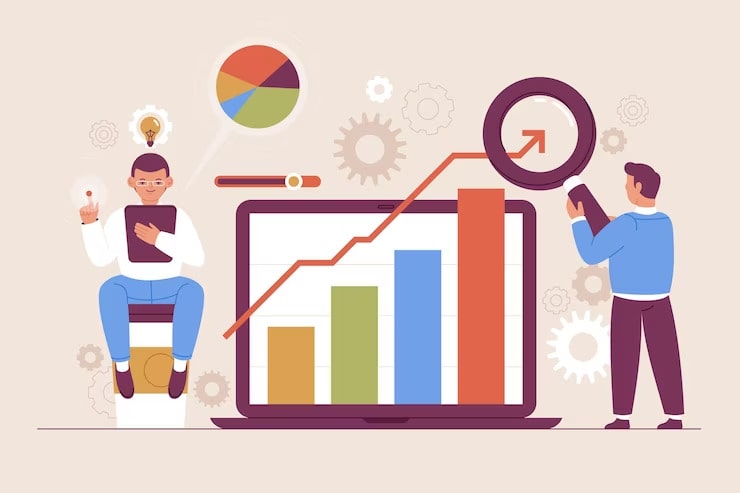 In today's digital age, a well-designed and user-friendly website is a critical component of a successful online presence for businesses and organizations. However, simply having a website is not enough. To truly thrive in the digital landscape, it's essential to continuously monitor and optimize your website's performance. This is where website analytics comes into play.
Website analytics is a powerful tool that allows you to gather data and insights about how visitors interact with your website. By leveraging these insights, you can make informed decisions to enhance your website's functionality, user experience, and overall performance. In this article, we will delve into the pivotal role of website analytics in improving website performance.
Understanding Website Analytics
Website analytics is the process of collecting, analyzing, and interpreting data related to your website's usage and performance. This data includes information about visitor behavior, traffic sources, conversion rates, and much more. To effectively harness the benefits of website analytics, businesses often utilize various tools and platforms, such as Google Analytics, Adobe Analytics, or custom-built solutions.
Key Metrics in Website Analytics
Before we dive into how website analytics can enhance website performance, let's explore some essential metrics that analytics tools provide: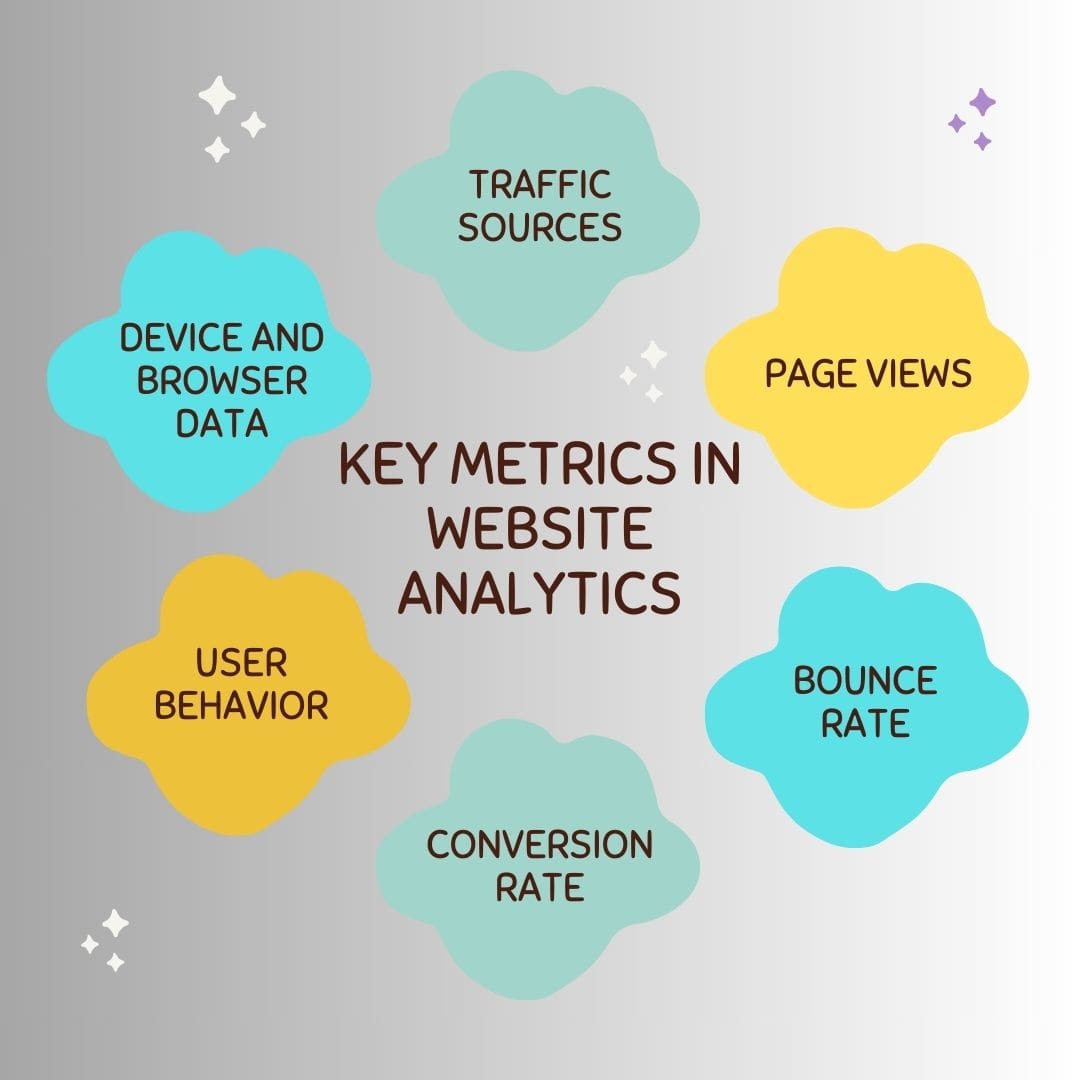 Traffic Sources: Identifying where your website visitors come from (e.g., search engines, social media, direct traffic) helps you allocate resources effectively and refine your marketing strategy.
Page Views: Monitoring page views can help you identify popular content and understand which pages need improvement.
Bounce Rate: A high bounce rate indicates that visitors are leaving your site quickly. Analyzing this metric can help you identify issues with your landing pages or content.
Conversion Rate: Tracking conversion rates allows you to measure the effectiveness of your calls to action and the success of your marketing campaigns.
User Behavior: Insights into user behavior, such as the flow of navigation, time spent on specific pages, and click-through rates, provide valuable information on how visitors interact with your site.
Device and Browser Data: Understanding the devices and browsers your visitors use can guide your website design and development efforts.
Now that we have a grasp of the essential website analytics metrics, let's explore how these insights can play a pivotal role in enhancing website performance.
The Role of Website Analytics in Improving Website Performance
1. Data-Driven Decision Making
One of the most significant advantages of website analytics is its ability to support data-driven decision making. Instead of making changes to your website based on assumptions or gut feelings, you can rely on concrete data to guide your decisions. For example, if analytics reveal that a particular page has a high bounce rate, you can investigate the reasons behind it and make informed improvements to reduce bounce rates.
2. User Experience Optimization
User experience (UX) is a critical factor in website performance. A website that provides a seamless and enjoyable user experience is more likely to retain visitors and convert them into customers or clients. Website analytics helps you pinpoint areas where user experience can be enhanced. By analyzing user behavior data, you can identify common pain points and work towards creating a more user-friendly interface.
3. Content Strategy Refinement
Content is king in the digital world, and the quality and relevance of your content directly impact website performance. Analytics can help you assess which pieces of content are performing well and which ones need improvement. By understanding which topics resonate with your audience and generate engagement, you can refine your content strategy to better serve your visitors.
4. SEO Enhancement
Search engine optimization (SEO) is a critical component of online visibility. Website analytics tools provide valuable insights into how your website ranks in search engine results, which keywords are driving traffic, and which pages are most frequently visited. Armed with this information, you can fine-tune your SEO strategy to improve your website's search engine rankings and drive more organic traffic.
5. Goal Tracking and Conversion Optimization
Every website has specific goals, whether it's generating leads, making sales, or encouraging newsletter sign-ups. Website analytics enables you to set up and track these goals, providing you with a clear picture of your website's conversion rates. By analyzing conversion data, you can identify bottlenecks in the conversion funnel and make the necessary adjustments to optimize the user journey and increase conversions.
Conclusion
Website analytics is an invaluable tool for improving website performance and achieving your online goals. By embracing data-driven decision-making, optimizing user experience, refining your content strategy, enhancing SEO efforts, and tracking conversions, you can transform your website into a high-performing digital asset that attracts and retains visitors. Stay committed to regular analysis and continuous improvement, and your website will become a powerful tool in your digital marketing arsenal, driving growth and success for your business or organization.
---
Frequently Asked Questions (FAQs)
1. What is the best website analytics tool for my business?
The choice of a website analytics tool depends on your specific needs and goals. Google Analytics is a popular and robust option for most businesses, offering a wide range of features. However, other tools like Adobe Analytics, Matomo, and Mixpanel may be more suitable for enterprises or businesses with unique requirements. It's essential to evaluate your objectives and budget to determine the best fit.
2. How often should I review website analytics data?
Regular monitoring of website analytics is crucial for maintaining optimal performance. A monthly review is a good starting point, but more frequent check-ins (e.g., weekly or daily) might be necessary during critical marketing campaigns or website updates. The frequency of review should align with your website's activity and goals.
3. What actions should I take if I discover a high bounce rate on a particular page?
A high bounce rate on a specific page suggests that visitors are not finding what they expected or are encountering usability issues. To address this, consider the following steps:
Review the page content and ensure it aligns with the visitor's intent.
Improve the page's design and layout for better user engagement.
Ensure that the page loads quickly and is mobile-friendly.
Include compelling calls to action (CTAs) to encourage further exploration of your site.
4. Can website analytics help with mobile optimization?
Yes, website analytics tools provide insights into the devices and browsers used by your visitors. By analyzing this data, you can identify the need for mobile optimization. If a significant portion of your audience accesses your site via mobile devices, it's essential to ensure that your website is responsive, loads quickly on mobile, and offers an excellent mobile user experience.
5. How can I use website analytics to track the success of my marketing campaigns?
Website analytics allows you to track the performance of your marketing campaigns by providing data on traffic sources, referral sites, and conversion rates. To gauge campaign success:
Set up campaign tracking parameters (e.g., UTM parameters) to differentiate campaign traffic.
Monitor the traffic and engagement metrics associated with each campaign.
Analyze conversion rates and revenue generated by campaign-related traffic.
Adjust your marketing strategies based on the campaign performance data to optimize results.